Tirana Map
Click to see large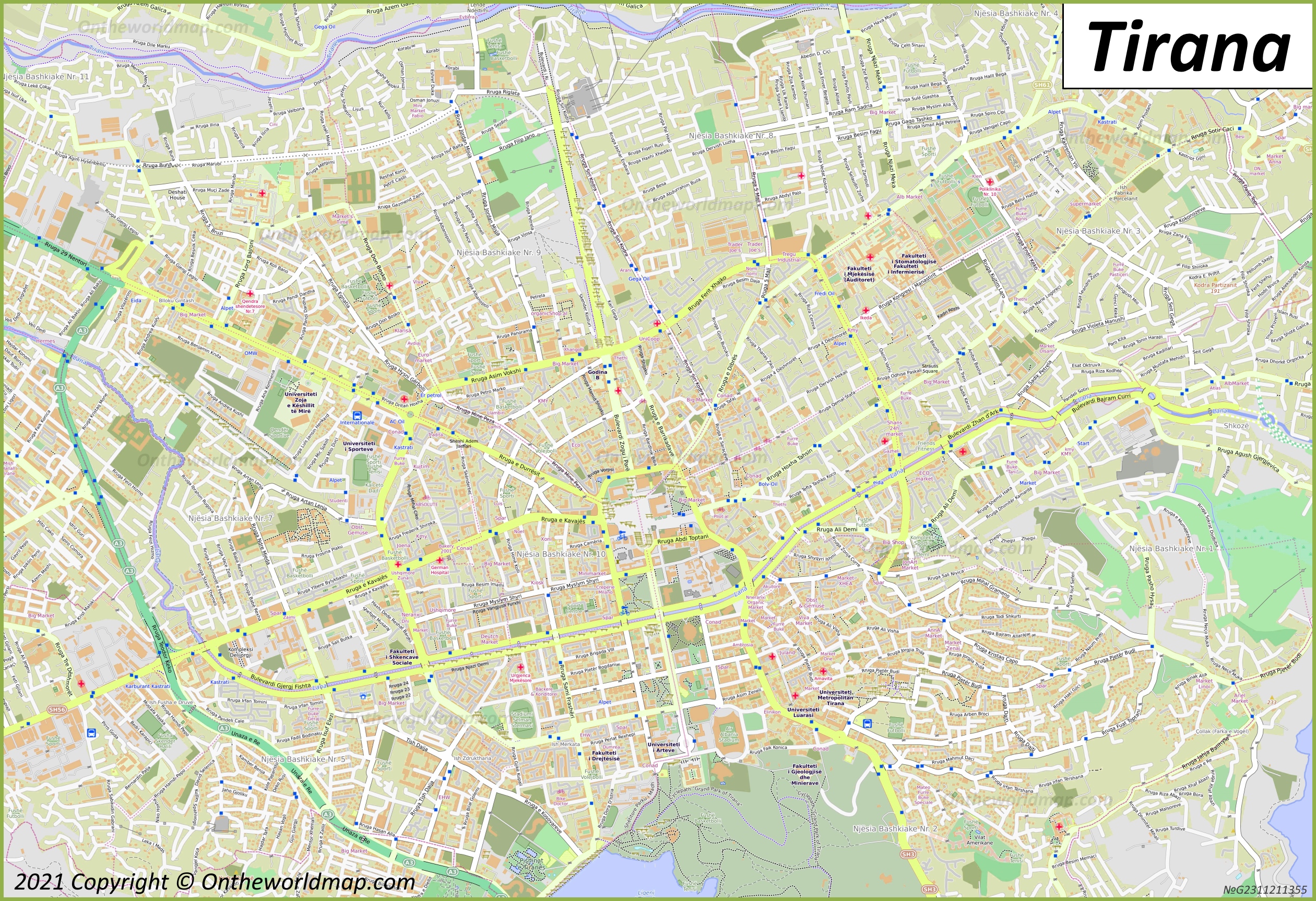 Click to see large
Tirana Location Map
Full size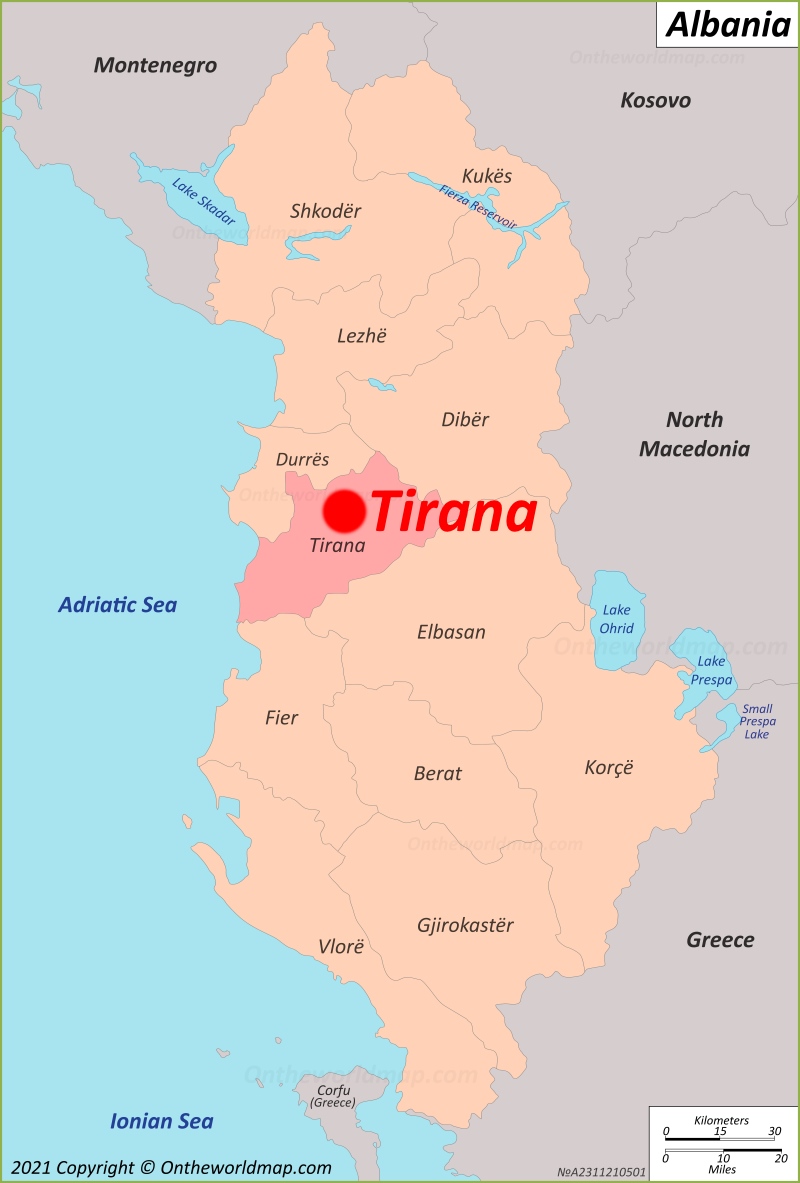 ---
About Tirana:
The Facts:
Region: Central Albania.
County: Tirana.
Population: ~ 600,000.
Neighborhoods of Tirana: Central Tirana, Ali Demi, Bulevardi Bajram Curri, Blloku, Selita, Tirana e Re, Bulevardi Zhan D'Ark, Qyteti Studenti, Brryli, Xhamlliku, Sauku, Zona 1, Kinostudio, Babrru, Allias, Selvia, Medreseja e Tiranës, Kombinati, Yzberishti, 21 Dhjetori, Ish-Fusha e Aviacionit, Lagja e Trenit, Brraka, Don Bosko, Lapraka, Instituti.
Main sights: Skanderbeg Square, Grand Park, Rinia Park, Saint Procopius Church, Presidential Palace, Botanical Gardens, Tirana Zoo, Amphitheatre, Monument of the Frashëri Brothers, National Museum of History, National Museum of Archaeology, National Art Gallery, Bunk'art Museum.