Vatican City Map
Click to see large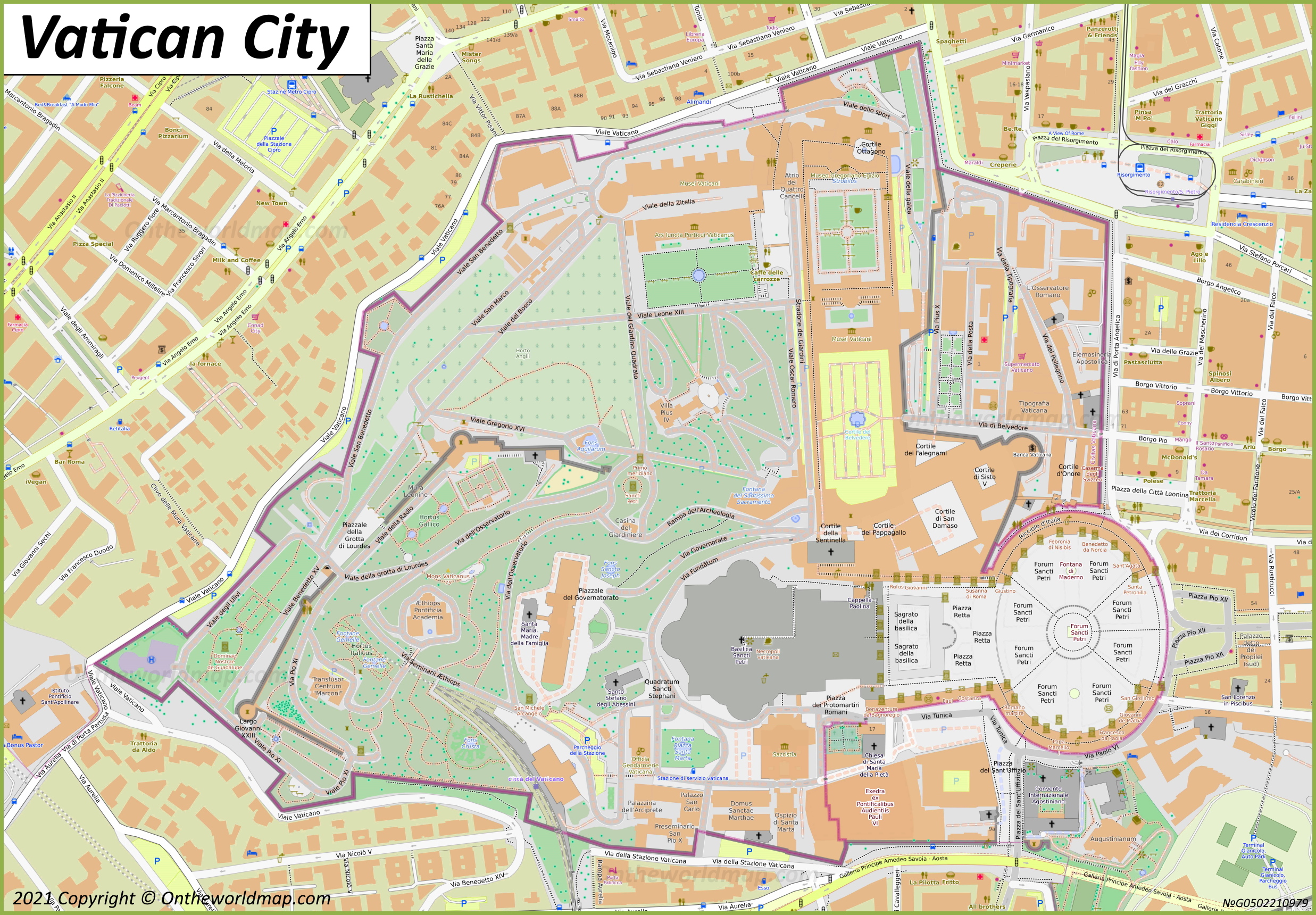 Vatican City Location Map
Full size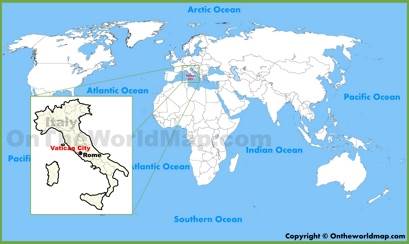 Online Map of Vatican City
Large detailed map of Vatican City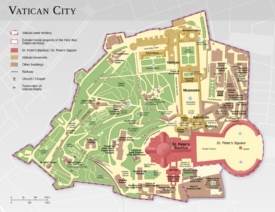 Vatican City tourist attractions map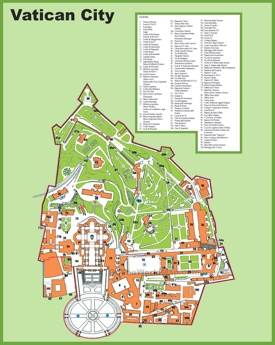 Vatican City pictorial travel map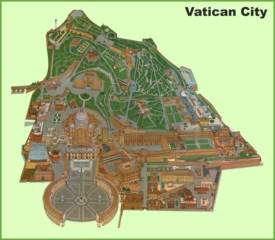 Vatican City tourist map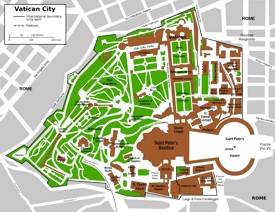 Vatican City location on the map of Italy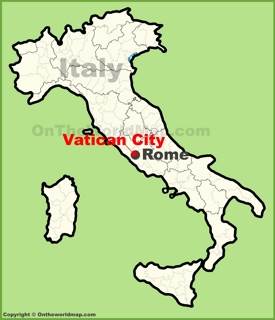 Vatican City location on the Europe map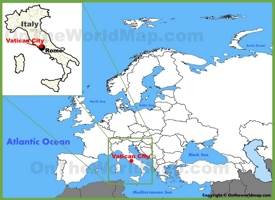 ---
About Vatican City:
Vatican City is officially named the Vatican City State. It is located within the city of Rome in Italy. Vatican is the smallest country in the world by area and population. Vatican is a sacerdotal-monarchical state ruled by Pop (Bishop of Rome).

Every day People cue up to see the most famous paintings and sculptures in the world, which are based within Vatican City at the cultural sites (the Sistine Chapel, Vatican Museums and St. Peter's Basilica). This is how economy of Vatican City financed by tourist paying fees for admission to museums and sale of publications.

The name Vatican comes from Latin, meaning Vatican Mountain.

The Facts:
Capital: Vatican City.
Area: 110 acres (44 ha).
Population: ~ 825.
Official language: Latin, Italian.
Currency: Euro (€) (EUR).