Uzbekistan Maps
Uzbekistan Location Map
Full size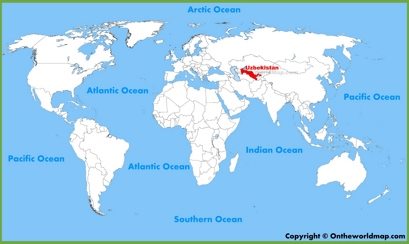 Large detailed map of Uzbekistan with cities and towns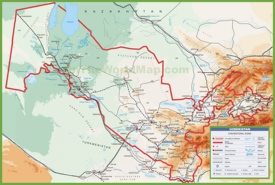 Administrative divisions map of Uzbekistan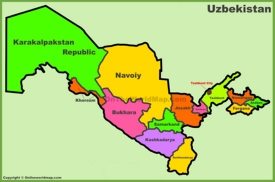 Uzbekistan physical map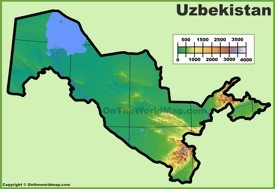 Uzbekistan political map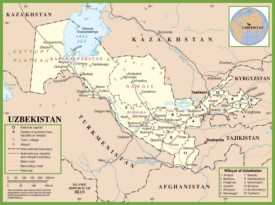 Uzbekistan location on the Asia map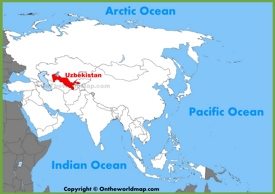 ---
About Uzbekistan:
Uzbekistan is a country officially named the Republic of Uzbekistan located in Central Asia. It is a republic divided into 12 provinces. It borders Afghanistan in the south, Tajikistan in the southeast, Turkmenistan in the southwest, Kyrgyzstan in the northeast and Kazakhstan and the Aral Sea in the north. The country is used to be a part of the Soviet Union, 1924 – 1991.

The capital city is Tashkent. Uzbek is the official language and Karakalpak is the recognized regional language. People still use Russian language also. Uzbekistan is very well known for its' high cotton production during the Soviet Union times.

The Facts:
Capital: Tashkent.
Area: 172,742 sq mi (448,978 sq km).
Population: ~ 31,000,000.
Largest cities: Tashkent, Namangan, Andijan, Samarkand, Fergana, Qarshi.
Official language: Uzbek.
Currency: Uzbekistan som (UZS).