Manhattan, KS Map
Click to see large
Downtown Manhattan, KS Map: Click to see large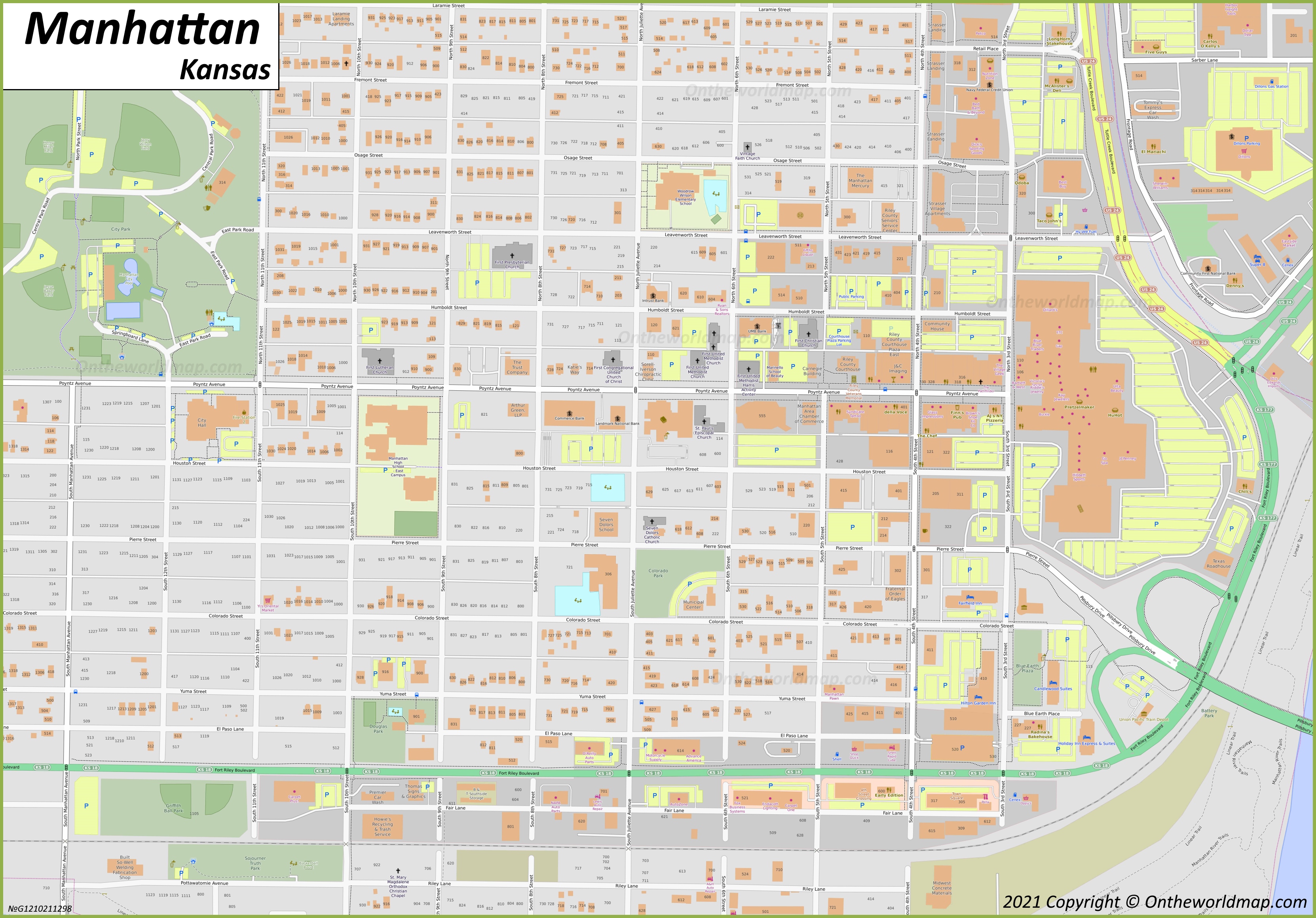 Map of Aggieville: Click to see large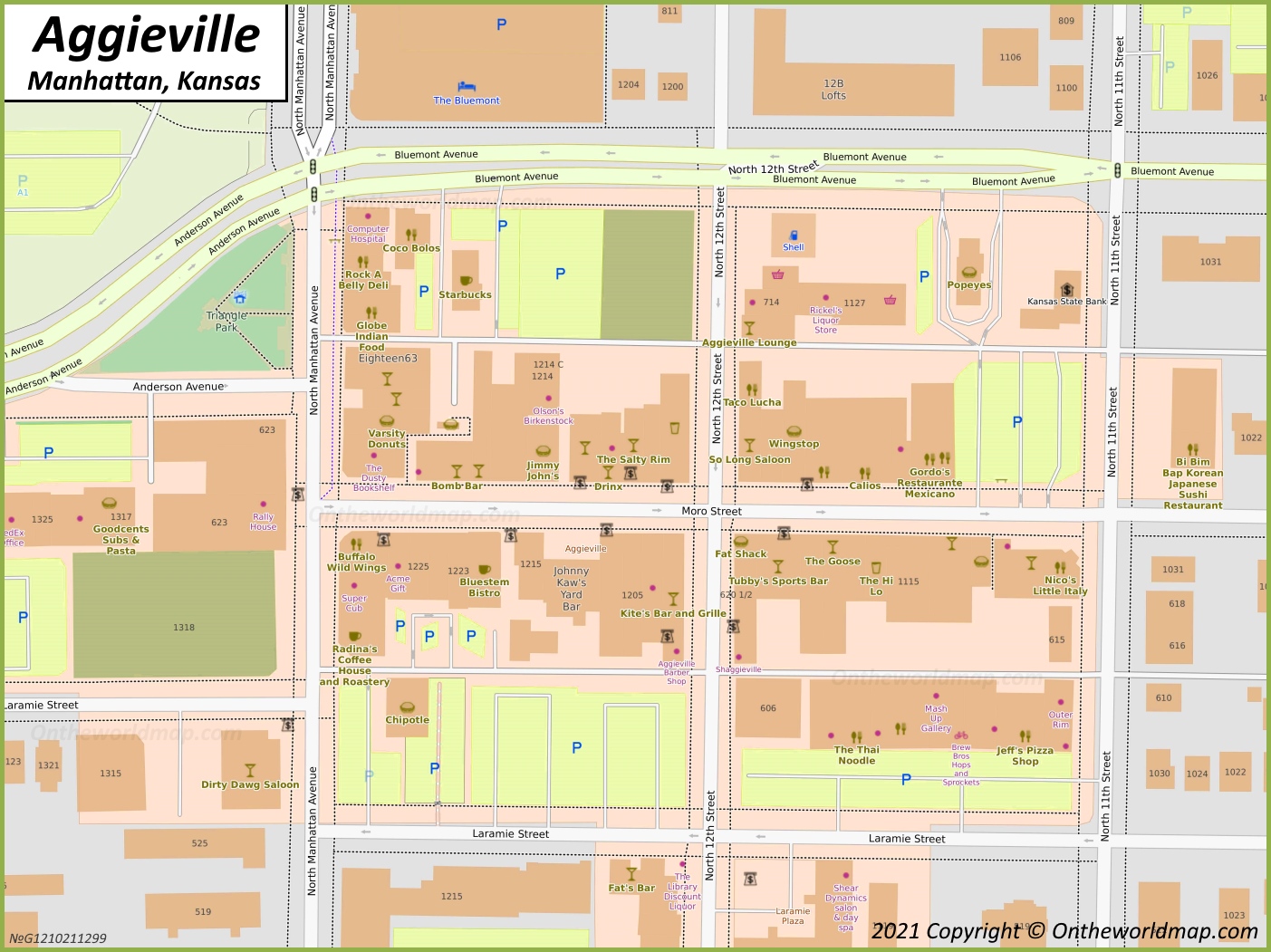 Manhattan, KS Location Map
Full size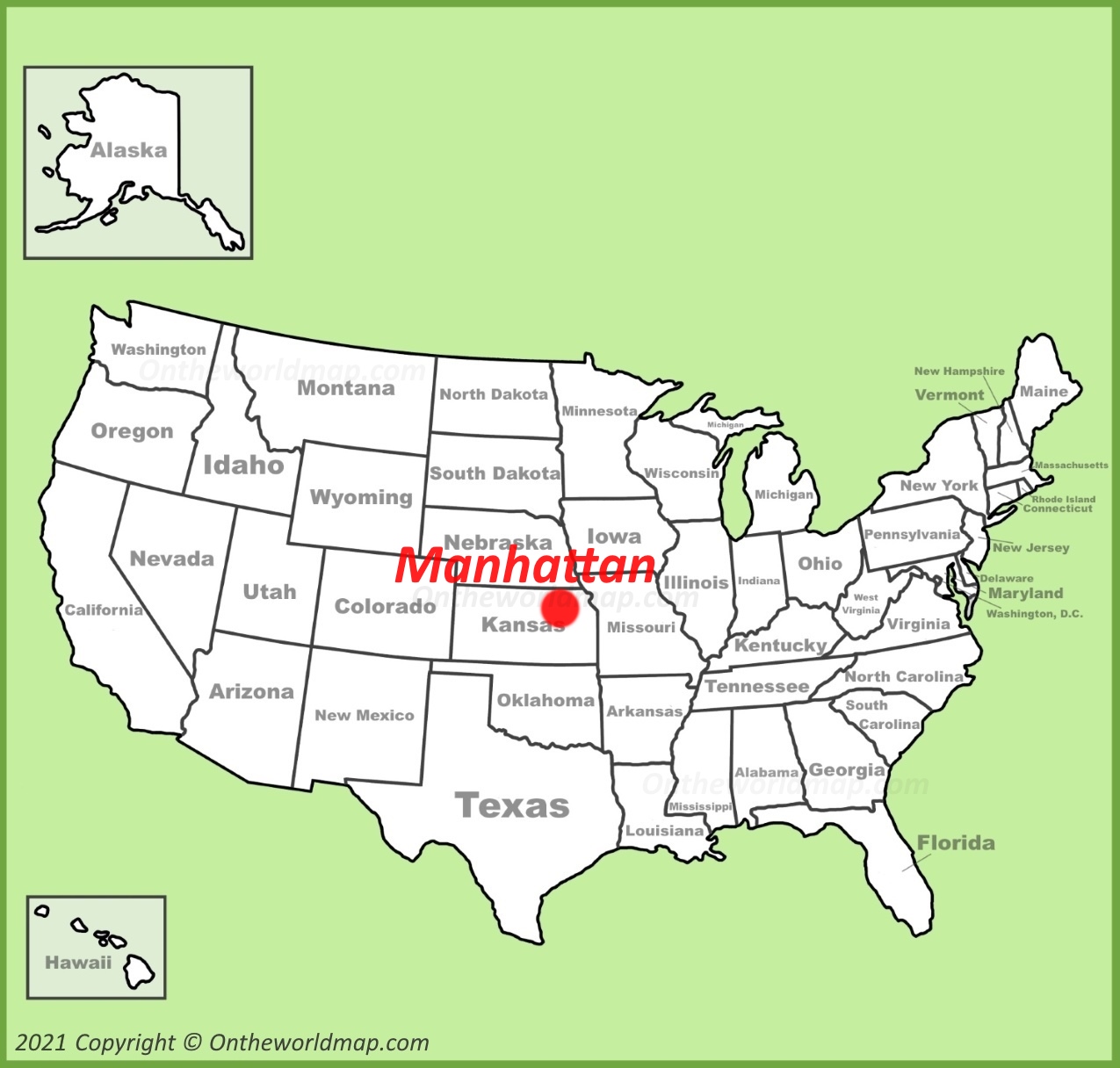 Online Map of Manhattan, KS
---
About Manhattan, KS:
The Facts:
State: Kansas.
County: Riley, Pottawatomie.
Population: ~ 55,000.
Metropolitan population: ~ 100,000.
Neighborhood of Manhattan, KS: Amherst & Miller Parkway, Anthony Middle School, CiCo Park, Downtown Core, East Campus, Northview, Northwest Manhattan, Stagg Hill, Sunset Zoo/Redbud, West Campus.
Main sights: Marianna Kistler Beach Museum of Art, Kansas State University Gardens, Aggieville, Sunset Zoo, Colbert Hills Golf Course.