Turks and Caicos Map
Click to see large:
1350x964
|
1700x1214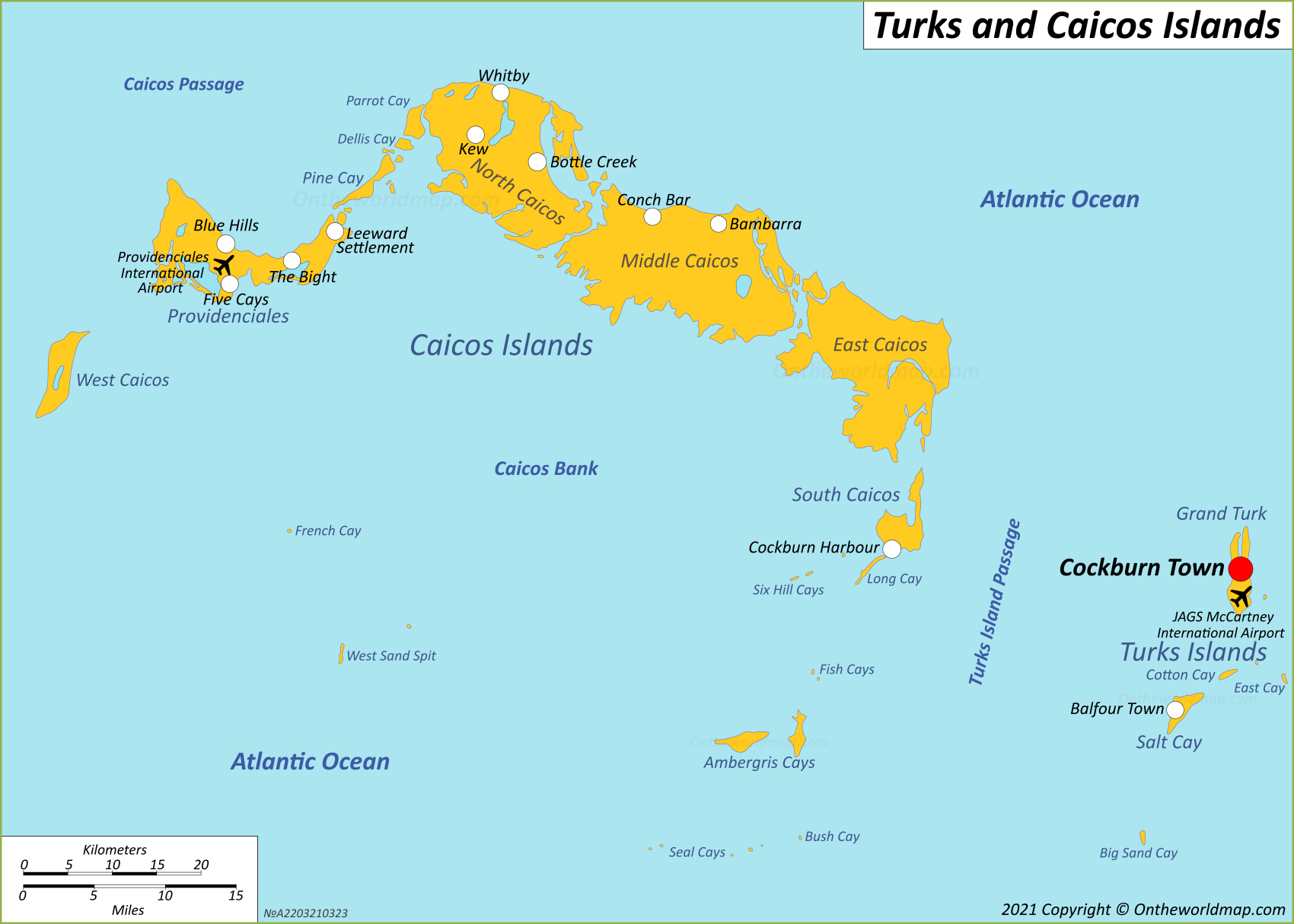 Turks and Caicos Location Map
Full size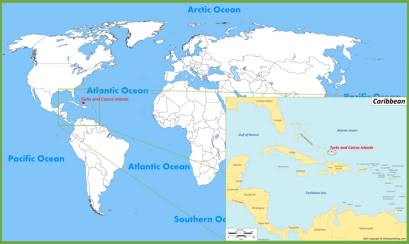 Online Map of Turks and Caicos
Turks and Caicos location on the Caribbean Map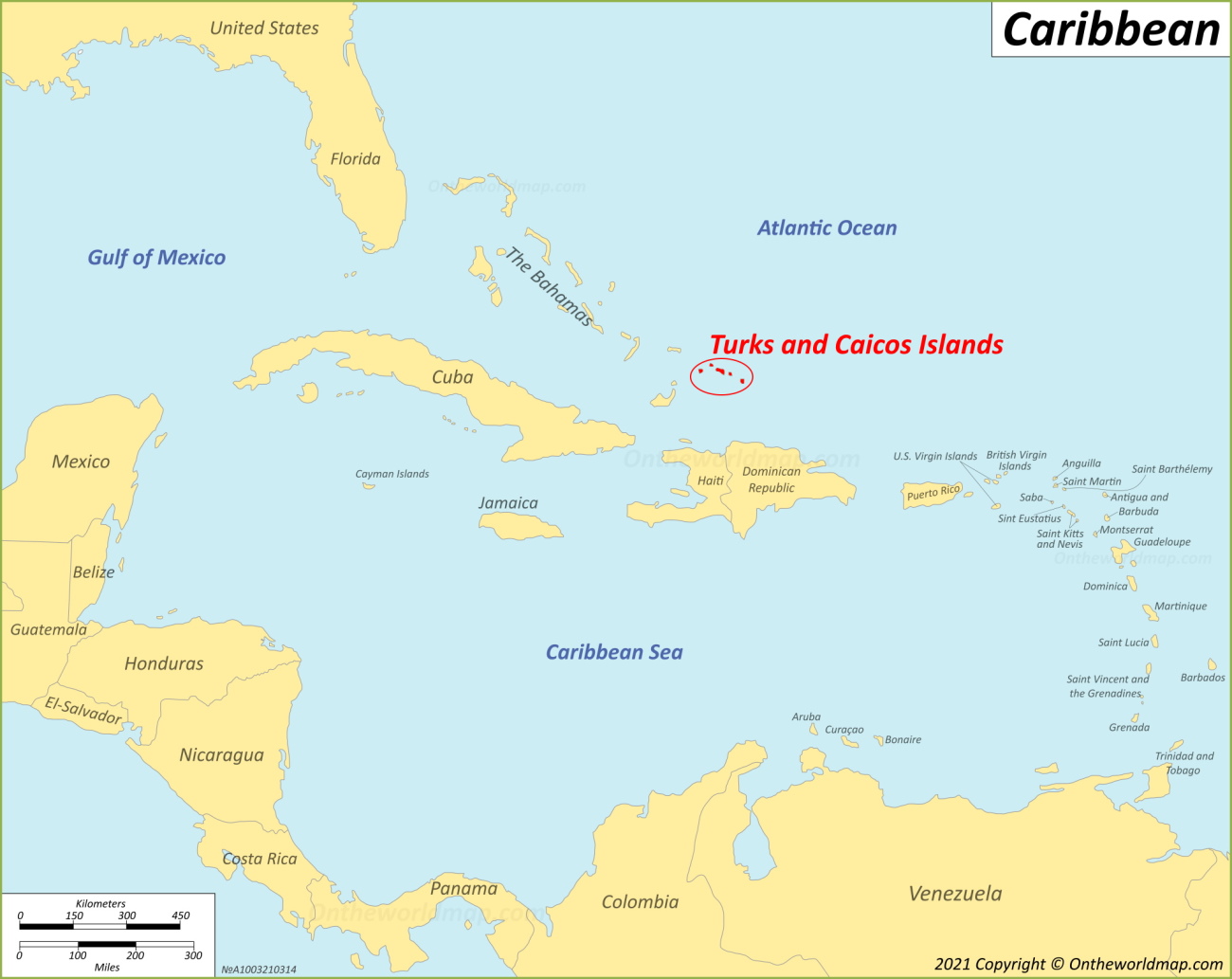 Turks and Caicos location on the North America Map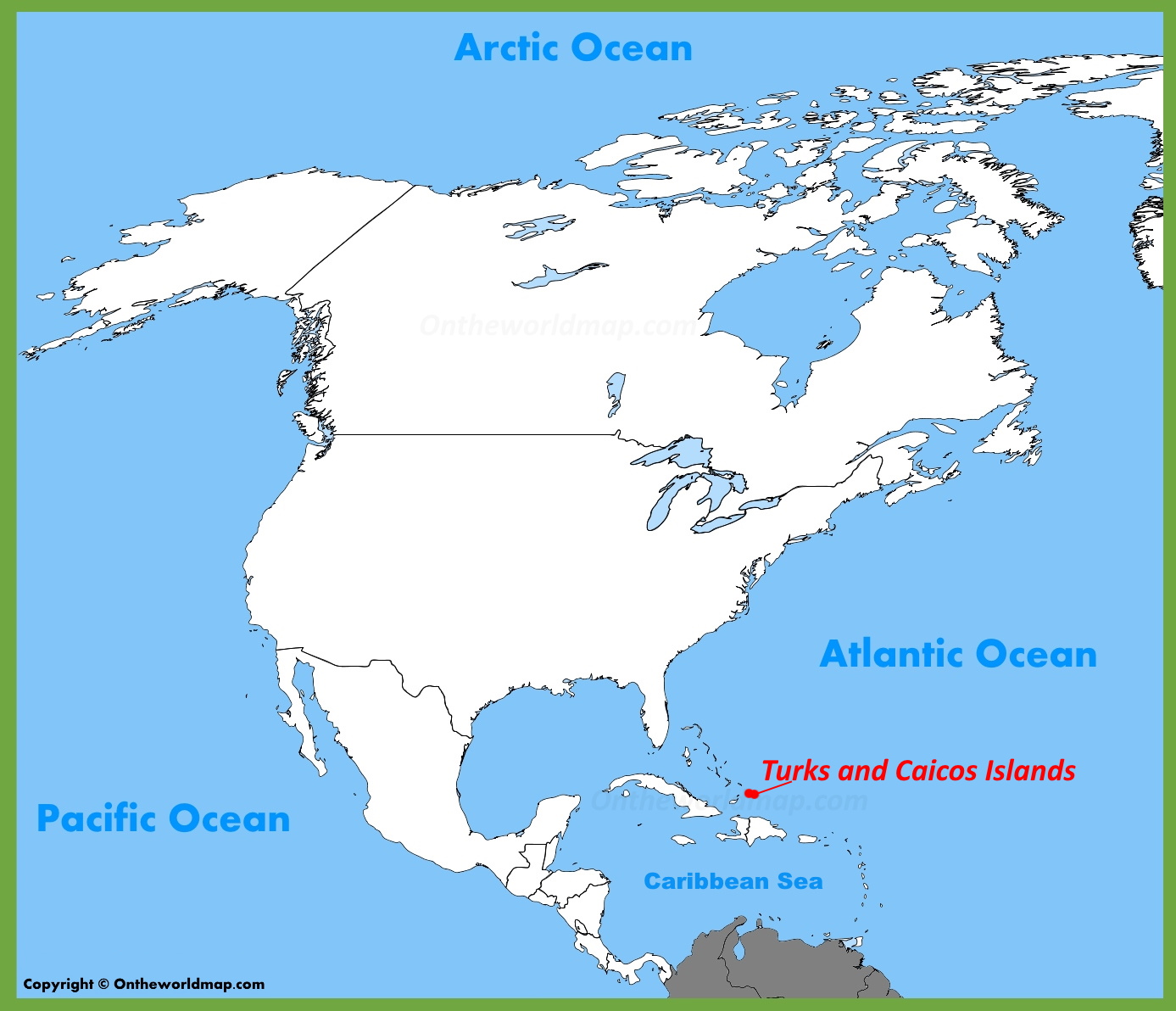 ---
About Turks and Caicos:
The Facts:
Sovereign state: United Kingdom.
Capital: Cockburn Town.
Area: 238 sq mi (616 sq km).
Population: ~ 43,000.
Towns: Providenciales, Cockburn Town, Balfour Town, New Marina, Conch Bar, Whitby, Kew, Bottle Creek, Bambarra, Sandy Point, Leeward Settlement, Grace Bay, Long Bay Hills, Five Cays, Blue Hills, The Bight.
Districts of the Turks and Caicos Islands: Providenciales, North Caicos, Middle Caicos, South Caicos, Grand Turk, Salt Cay.
Official language: English.
Currency: United States dollar (US$) (USD)​.