Japan Map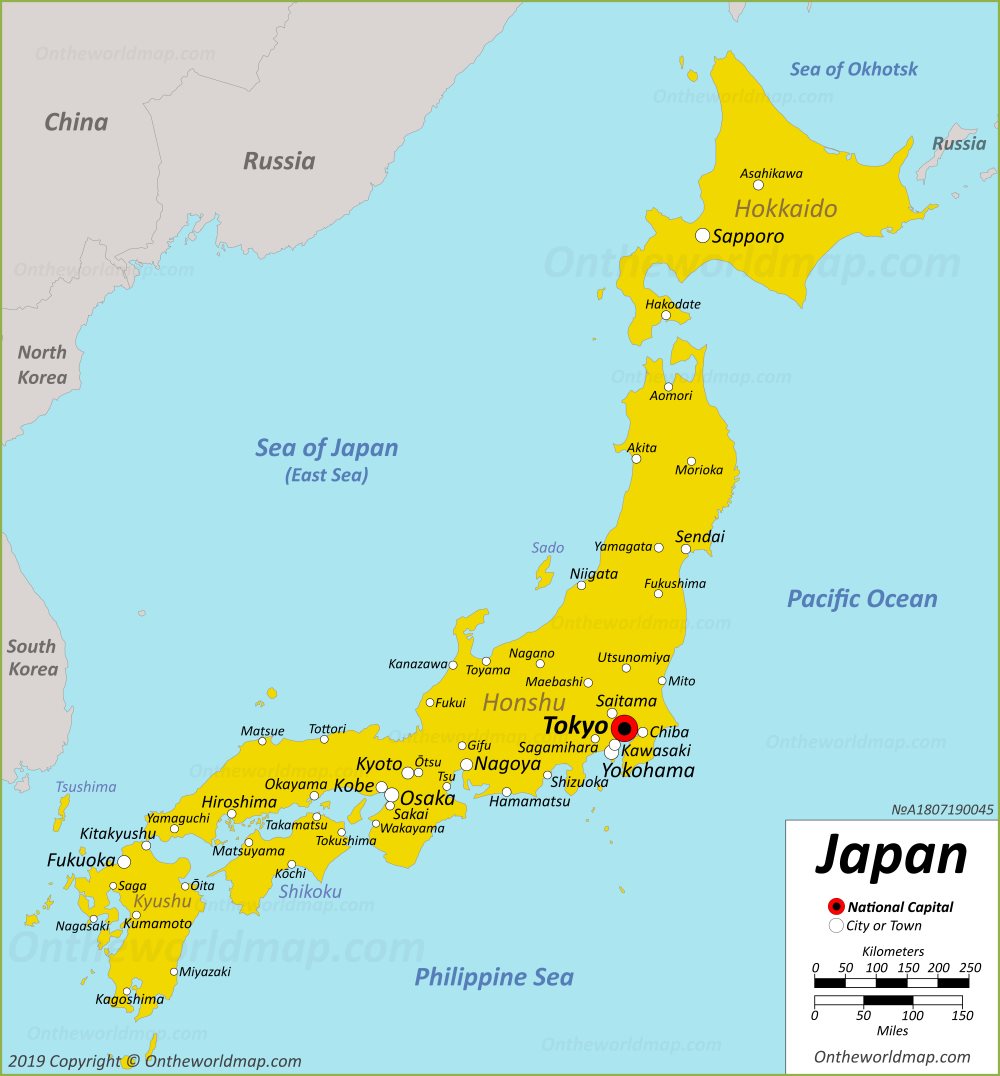 Japan Location Map
Full size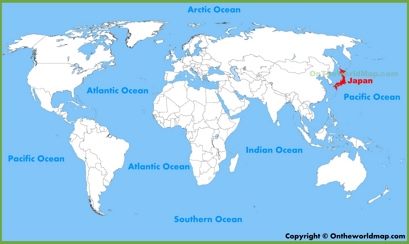 Large detailed map of Japan with cities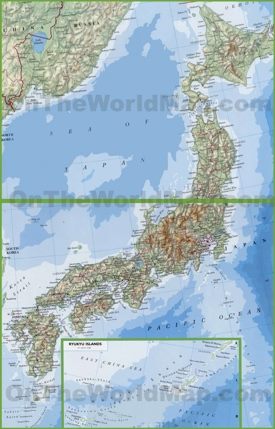 Japan political map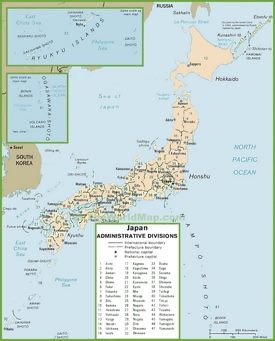 Administrative map of Japan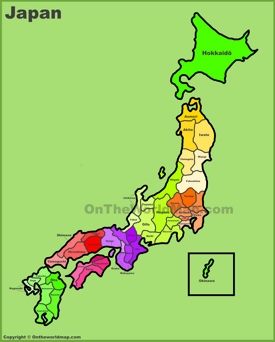 Japan physical map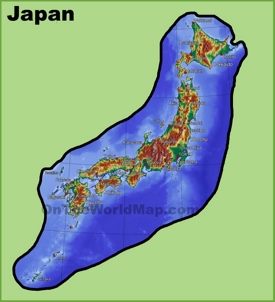 Japan tourist map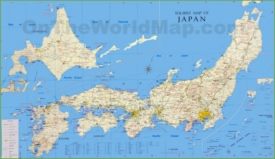 Japan high speed railway map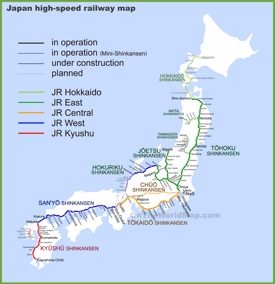 Pictorial Travel map of Japan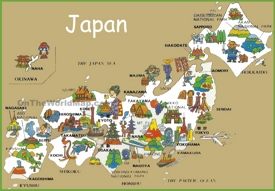 Japan location on the Asia map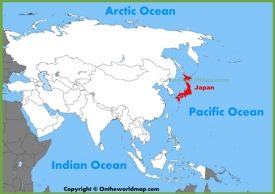 ---
About Japan:
The Facts:
Capital: Tokyo.
Area: 145,937 sq mi (377,975 sq km).
Population: ~ 126,500,000.
Largest cities: Tokyo, Yokohama, Osaka, Nagoya, Sapporo, Fukuoka, Kawasaki, Kobe, Kyoto, Saitama, Hiroshima, Sendai, Chiba, Kitakyushu, Setagaya, Sakai, Niigata, Nerima, Kumamoto, Sagamihara, Okayama, Ōta, Shizuoka, Hamamatsu, Edogawa, Adachi, Kagoshima, Funabashi, Hachiōji, Kawaguchi, Himeji, Suginami, Itabashi, Matsuyama, Higashiōsaka, Utsunomiya.
Official language: Japanese.
Currency: Japanese yen (¥).
Regions of Japan: Hokkaido, Tōhoku, Kanto, Chūbu, Kansai, Chūgoku, Shikoku, Kyūshū & Okinawa.
Prefectures of Japan: Hokkaidō, Aomori, Iwate, Miyagi, Akita, Yamagata, Fukushima, Ibaraki, Tochigi, Gunma, Saitama, Chiba, Tōkyō, Kanagawa, Niigata, Toyama, Ishikawa, Fukui, Yamanashi, Nagano, Gifu, Shizuoka, Aichi, Mie, Shiga, Kyōto, Ōsaka, Hyōgo, Nara, Wakayama, Tottori, Shimane, Okayama, Hiroshima, Yamaguchi, Tokushima, Kagawa, Ehime, Kōchi, Fukuoka, Saga, Nagasaki, Kumamoto, Ōita, Miyazaki, Kagoshima, Okinawa.