Zwickau Map
Click to see large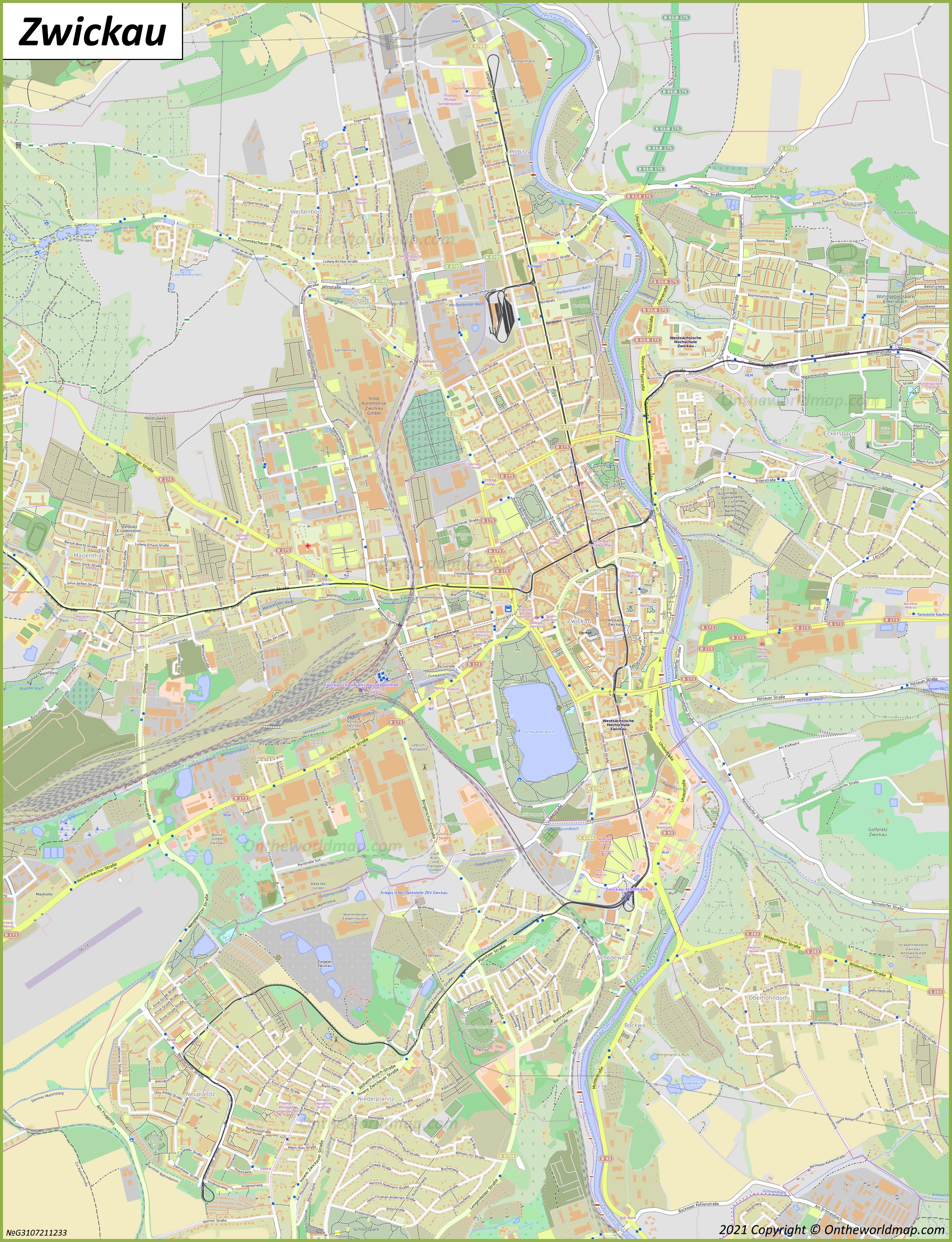 Click to see large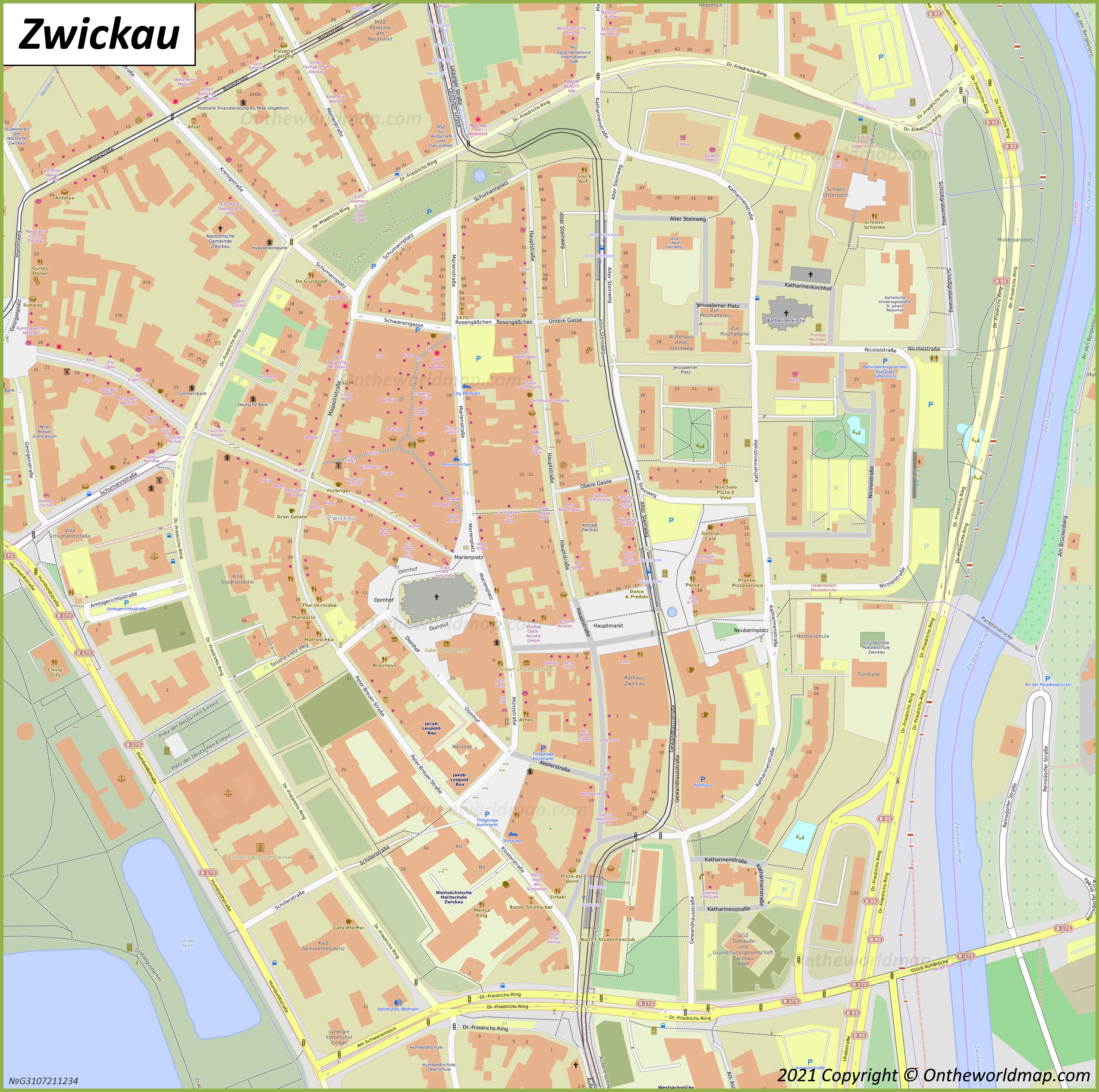 Zwickau Location Map
Full size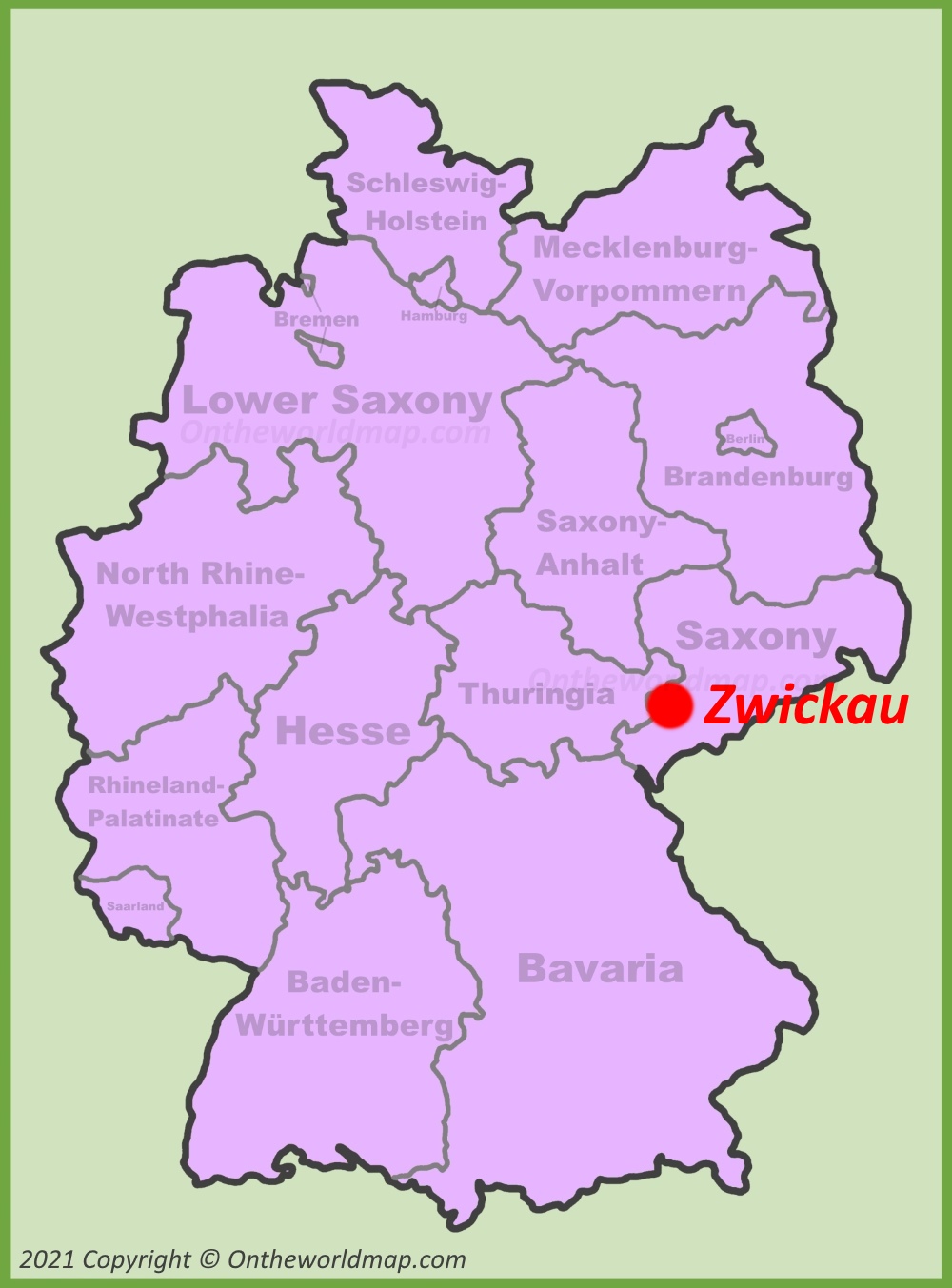 ---
About Zwickau:
The Facts:
State: Saxony.
District of Germany: Zwickau.
Districts of Zwickau: Innenstadt, Mitte-Nord, Mitte-West, Mitte-Süd, Nordvorstadt, Gebiet Äußere Dresdner Straße/Pöhlauer Straße, Eckersbach Siedlung, Pöhlau, Auerbach, Eckersbacher Höhe, Eckersbacher Höhe, Eckersbacher Höhe, Gebiet Talstraße/Trillerberg, Pölbitz, Weißenborn, Niederhohndorf, Hartmannsdorf, Oberrothenbach, Mosel, Crossen, Schneppendorf, Schlunzig, Gebiet Reichenbacher Straße und Freiheitssiedlung, Marienthal Ost, Marienthal West, Brand, Bockwa, Oberhohndorf, Schedewitz, Niederplanitz, Neuplanitz, Hüttelsgrün, Oberplanitz, Rottmannsdorf, Cainsdorf.
Main sights: Cathedral of St Mary, Robert Schumann House, "Neue Welt" Konzert und Ballhaus, Zwickau Arcaden, Kunstsammlungen Zwickau, Schwanenteichpark, Hauptfriedhof Zwickau, Priesterhäuser Zwickau, August Horch Museum.
Population: ~ 88,000.