Ratingen Map
Click to see large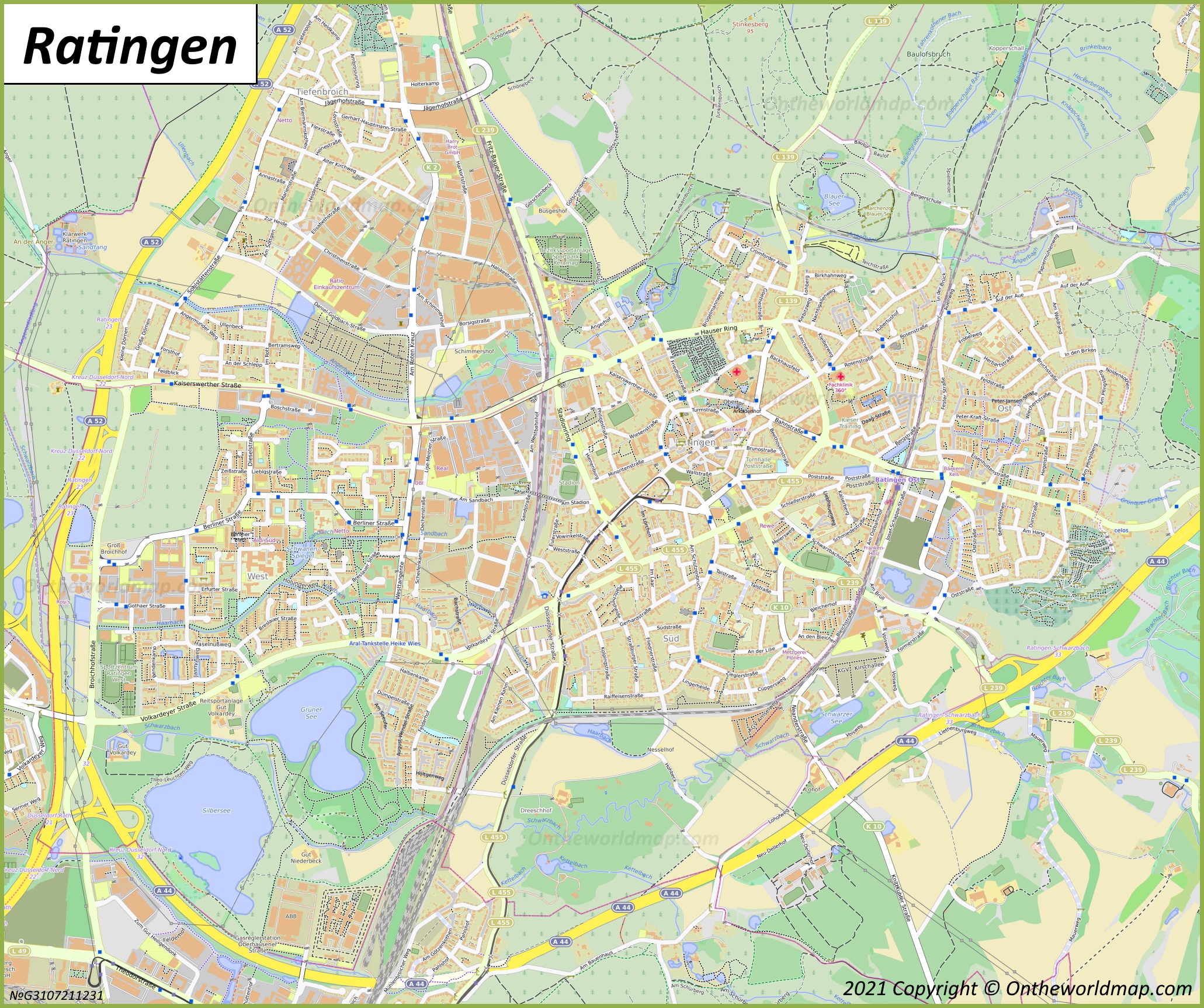 Click to see large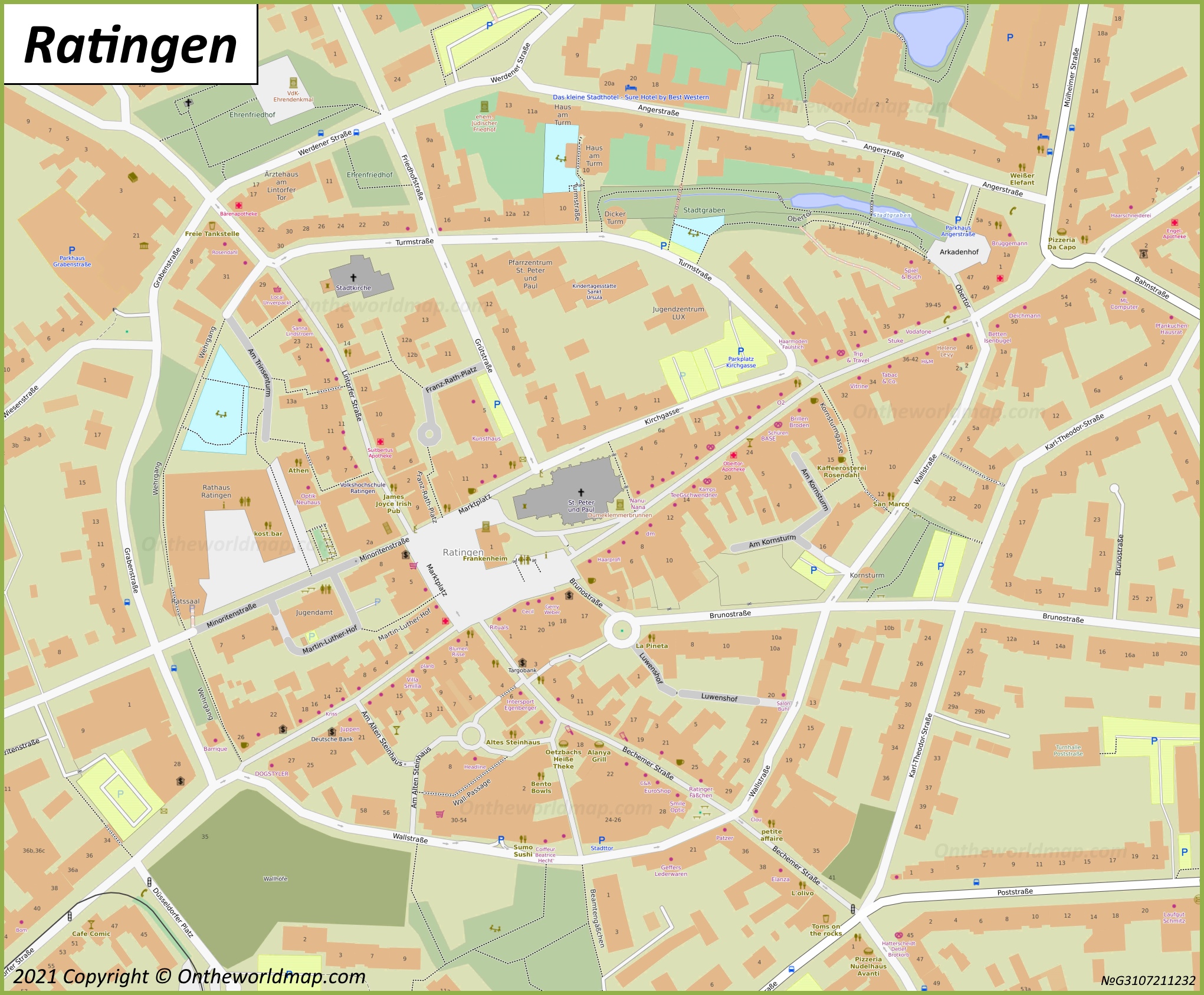 Ratingen Location Map
Full size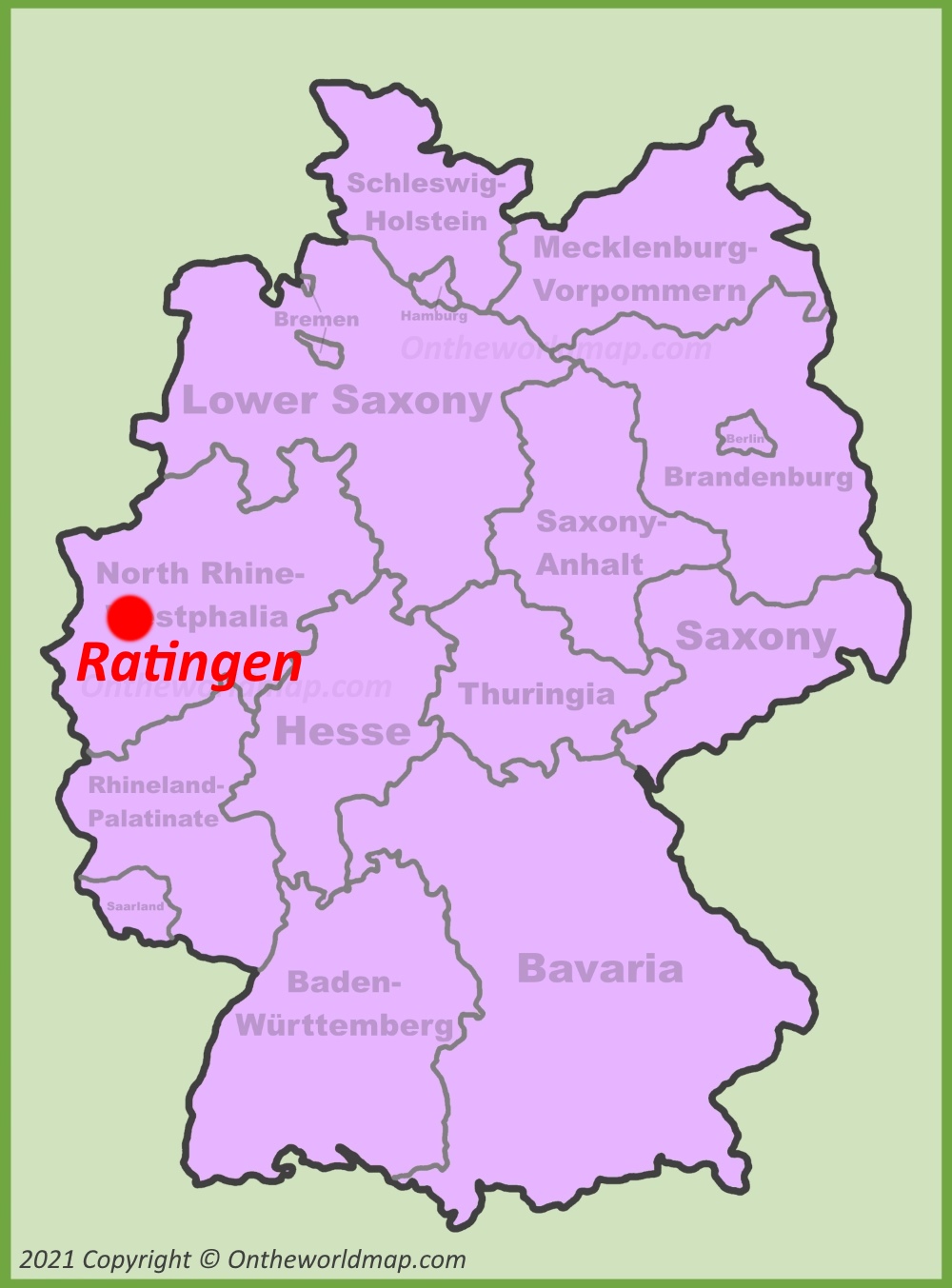 ---
About Ratingen:
The Facts:
State: North Rhine-Westphalia.
Admin. region: Düsseldorf.
District of Germany: Mettmann.
Districts of Ratingen: Zentrum, Ost, West, Tiefenbroich, Lintorf, Breitscheid, Hösel, Eggerscheidt, Homberg, Schwarzbach.
Main sights: Marktplatz, St. Peter and Paul Church, Textilfabrik Cromford, Stadtmauer, Cromford Park, Upper Silesian State Museum, Im Roten Hahn, Ratingen's city museum, Bürgerhaus am Markt, Neanderthal Museum, Evangelische Stadtkirche Ratingen.
Population: ~ 87,000.