Monschau Map
Click to see large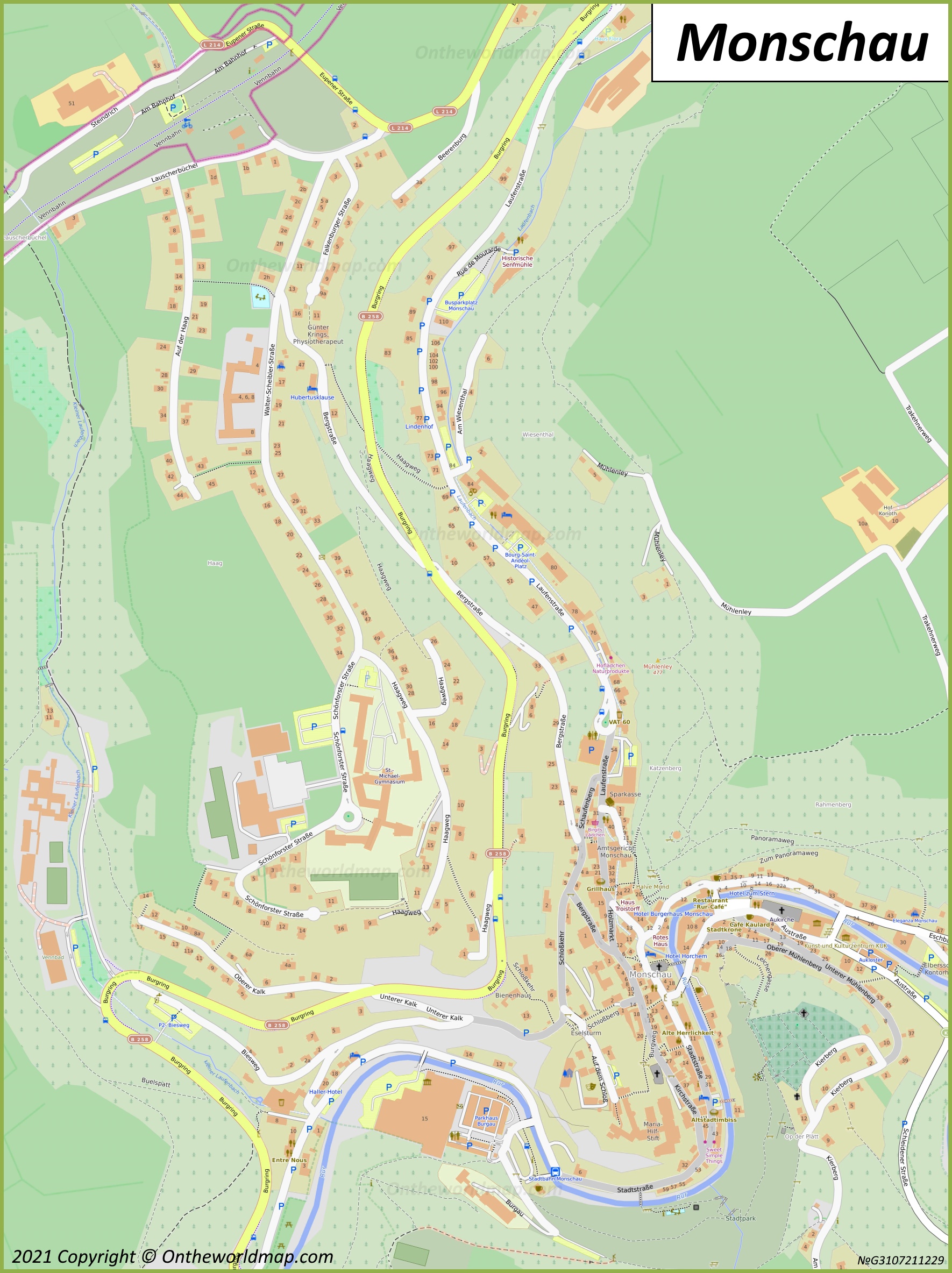 Click to see large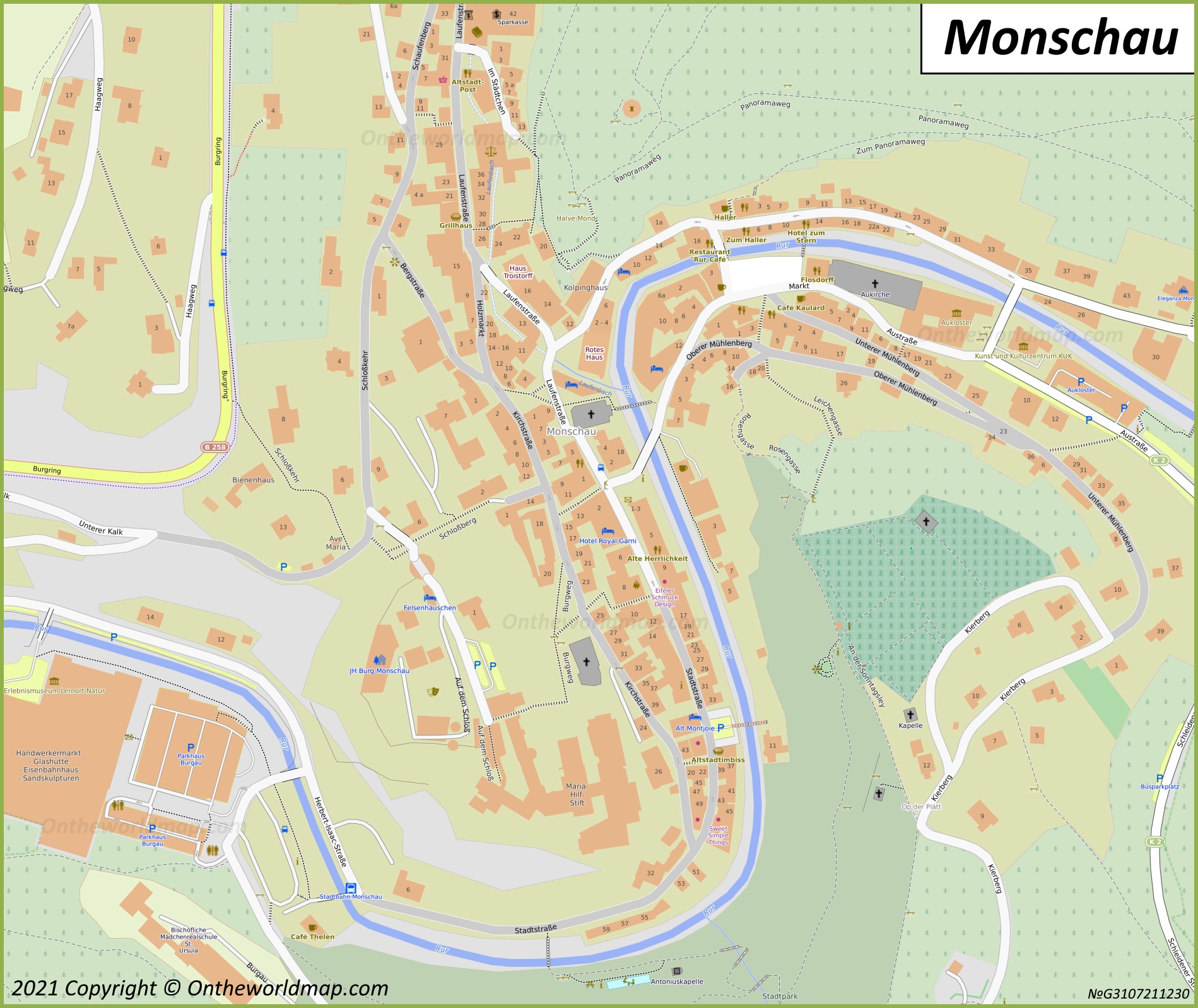 Monschau Location Map
Full size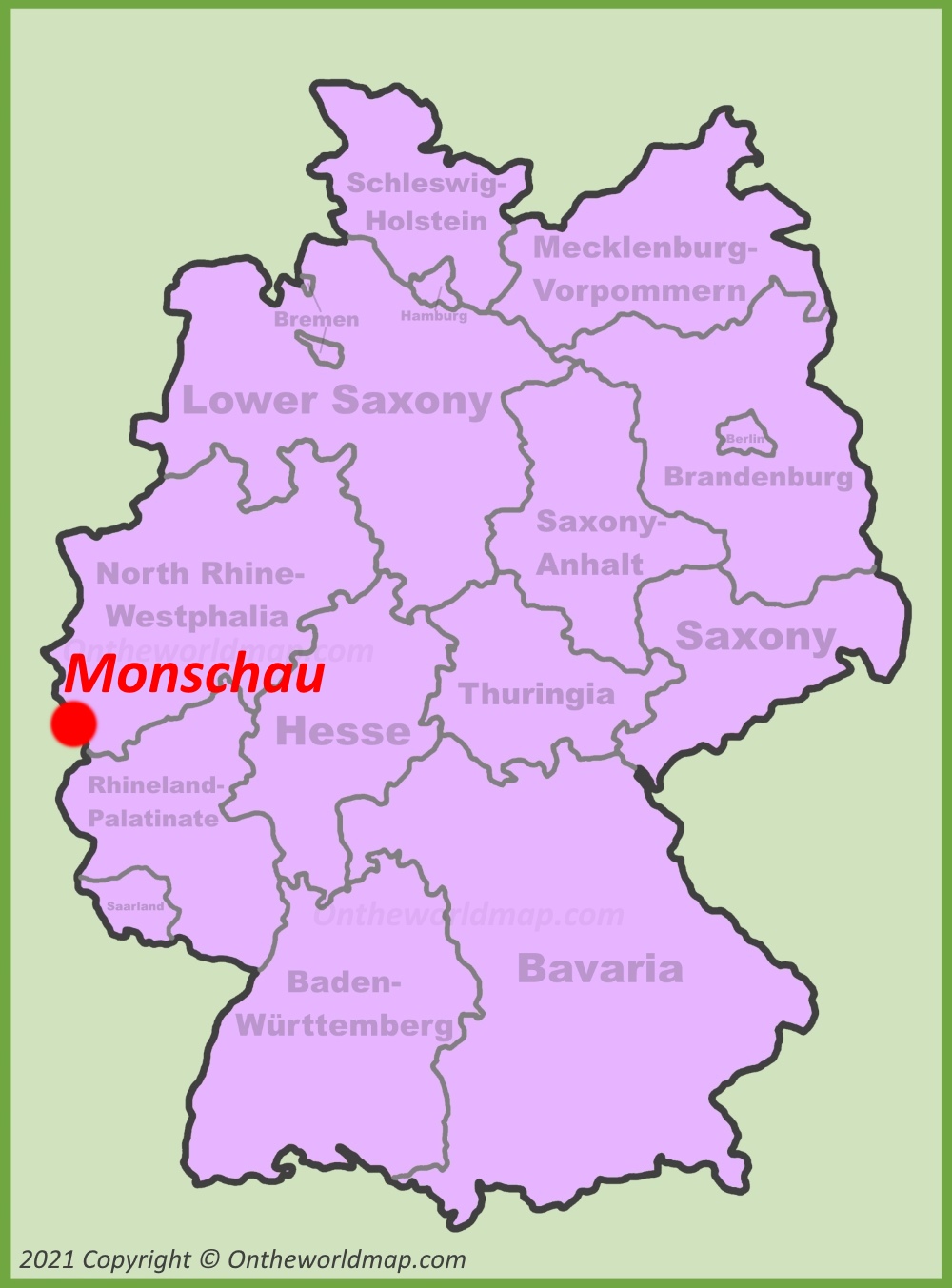 ---
About Monschau:
The Facts:
State: North Rhine-Westphalia.
Admin. region: Köln.
District of Germany: Aachen.
Districts of Monschau: Höfen, Imgenbroich, Kalterherberg, Konzen, Monschau, Mützenich, Rohren.
Main sights: Monschau Castle, House Troistorff, The Protestant Stadtkirche Monschau, The Red House Museum, Felsenkeller Brauhaus & Museum, Eifeldom Monschau-Kalterherberg, Kunst- und Kulturzentrum Monschau.
Population: ~ 12,000.