The Gambia Map
Click to see large:
1500x900
|
1800x1080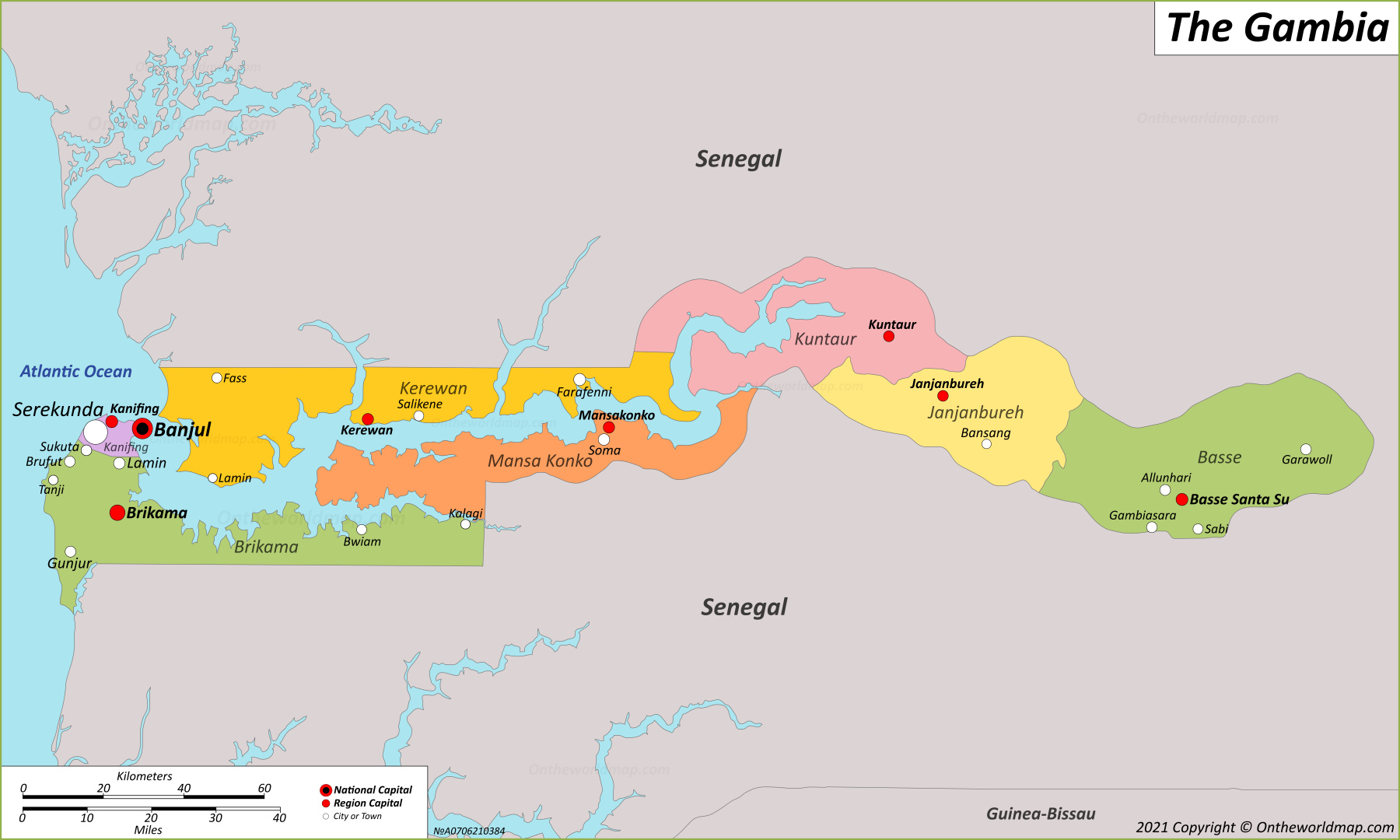 The Gambia Location Map
Full size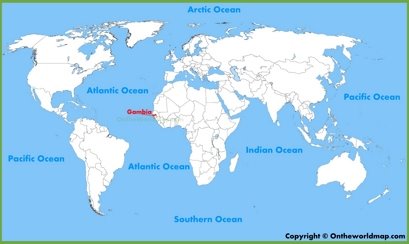 Large detailed map of Gambia with cities

Administrative map of Gambia

Topographic map of Gambia

Gambia political map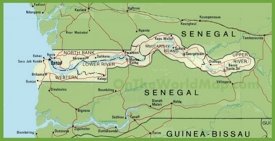 Gambia road map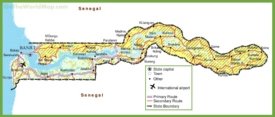 Gambia location on the Africa map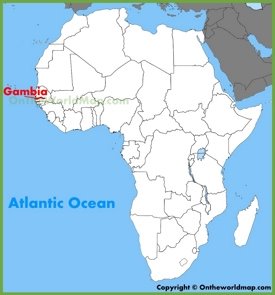 ---
About Gambia:
The Facts:
Capital: Banjul.
Area: 4,127 sq mi (10,689 sq km).
Population: ~ 2,200,000.
Largest Cities: Abuko, Bakau, Banjul, Bansang, Nema Kunku, Serekunda, Soma, Basse Santa Su, Brikama, Brufut, Kanilai, Kerewan, Kololi, Farafenni, Gimara Bakadaji, Gunjur, Janjanbureh, Jufureh, Kalagi, Kuntaur, Lamin, Mansa Konko, Sukuta, Tanji.
Official language: English.
Currency: Dalasi (GMD).
Regions of Gambia: Banjul, Kanifing, Brikama, Mansa Konko, Kerewan, Kuntaur, Janjanbureh, Basse.