Equatorial Guinea Map
Click to see large:
1500x1047
|
1900x1326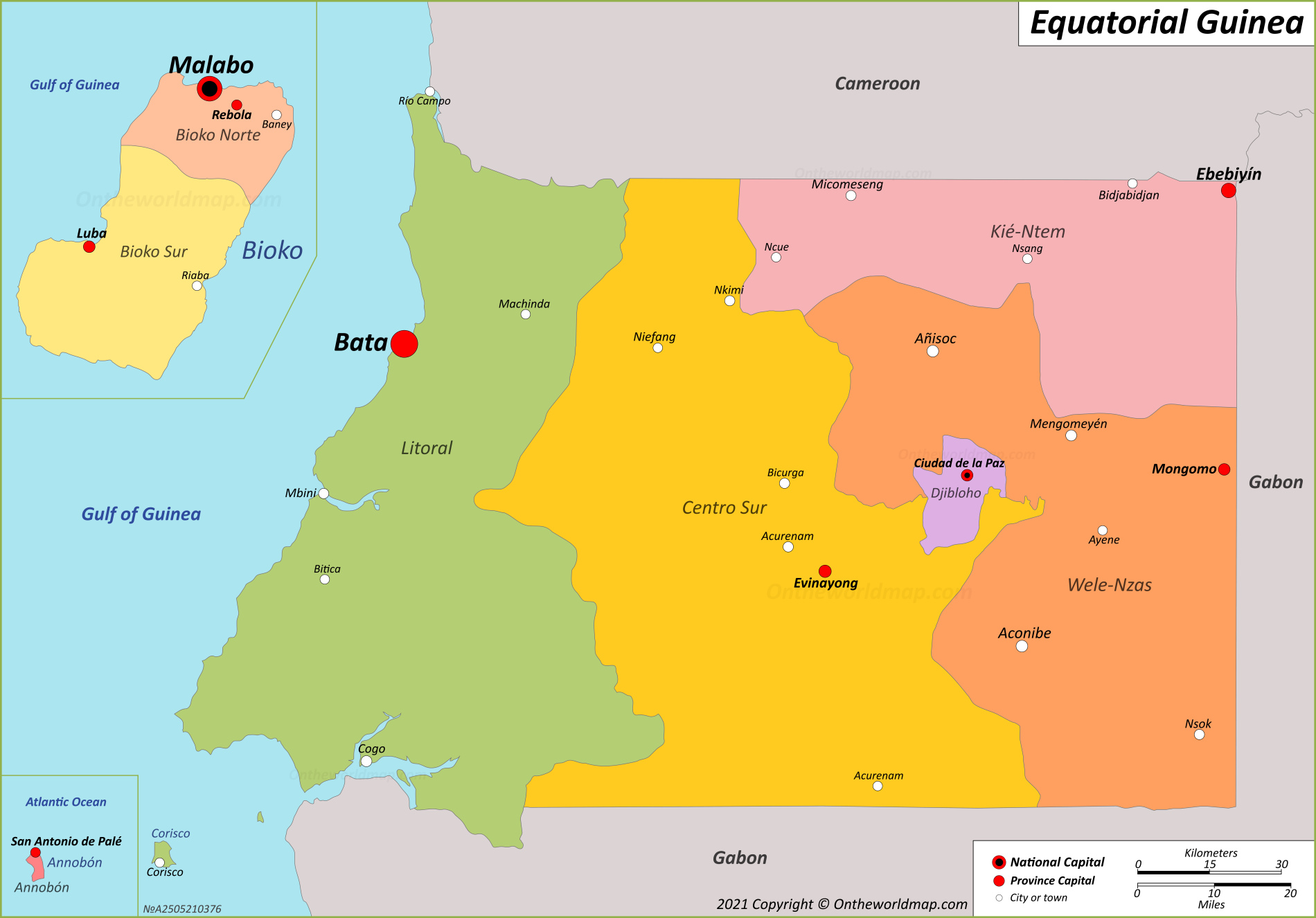 Equatorial Guinea Location Map
Full size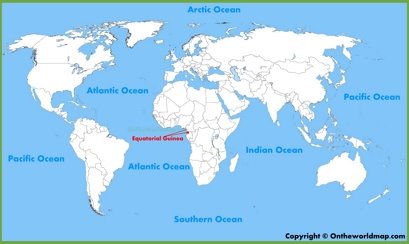 Online Map of Equatorial Guinea
Large detailed map of Equatorial Guinea with cities and towns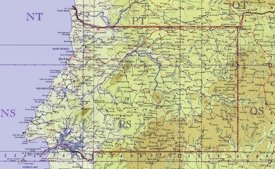 Topographical map of Equatorial Guinea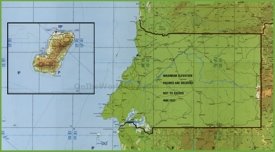 Political map of Equatorial Guinea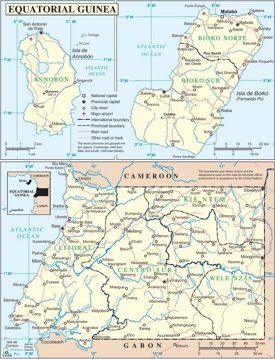 Administrative map of Equatorial Guinea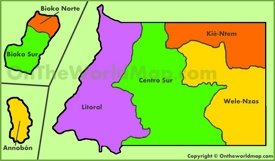 Equatorial Guinea location on the Africa map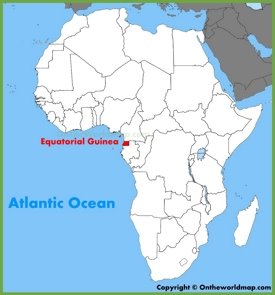 ---
About Equatorial Guinea:
The Facts:
Capital: Malabo, Ciudad de la Paz (under construction).
Area: 10,830 sq mi (28,050 sq km).
Population: ~ 1,500,000.
Largest Cities: Bata, Malabo, Ebebiyín, Aconibe, Añisoc, Luba, Evinayong, Mongomo, Mengomeyén, Micomeseng, Rebola, Bidjabidjan, Niefang, Cogo, Nsok, San Antonio de Palé, Mbini, Nsork, Ayene, Nkimi, Machinda, Acurenam, Corisco, Baney, Bicurga.
Official language: Spanish, French, Portuguese.
Currency: Central African CFA franc (XAF).
Provinces of Equatorial Guinea: Annobón, Bioko Norte, Bioko Sur, Centro Sur, Djibloho, Kié-Ntem, Litoral, Wele-Nzas.
Districts of Equatorial Guinea: San Antonio de Palé, Malabo, Baney, Luba, Riaba, Akurenam, Evinayong, Niefang, Djibloho, Ebebiyín, Micomeseng, Nsok-Nsomo, Bata, Mbini, Cogo, Aconibe, Añisok, Mongomo, Nsork.