Dominica Map
Click to see large:
1200x1480
|
1400x1727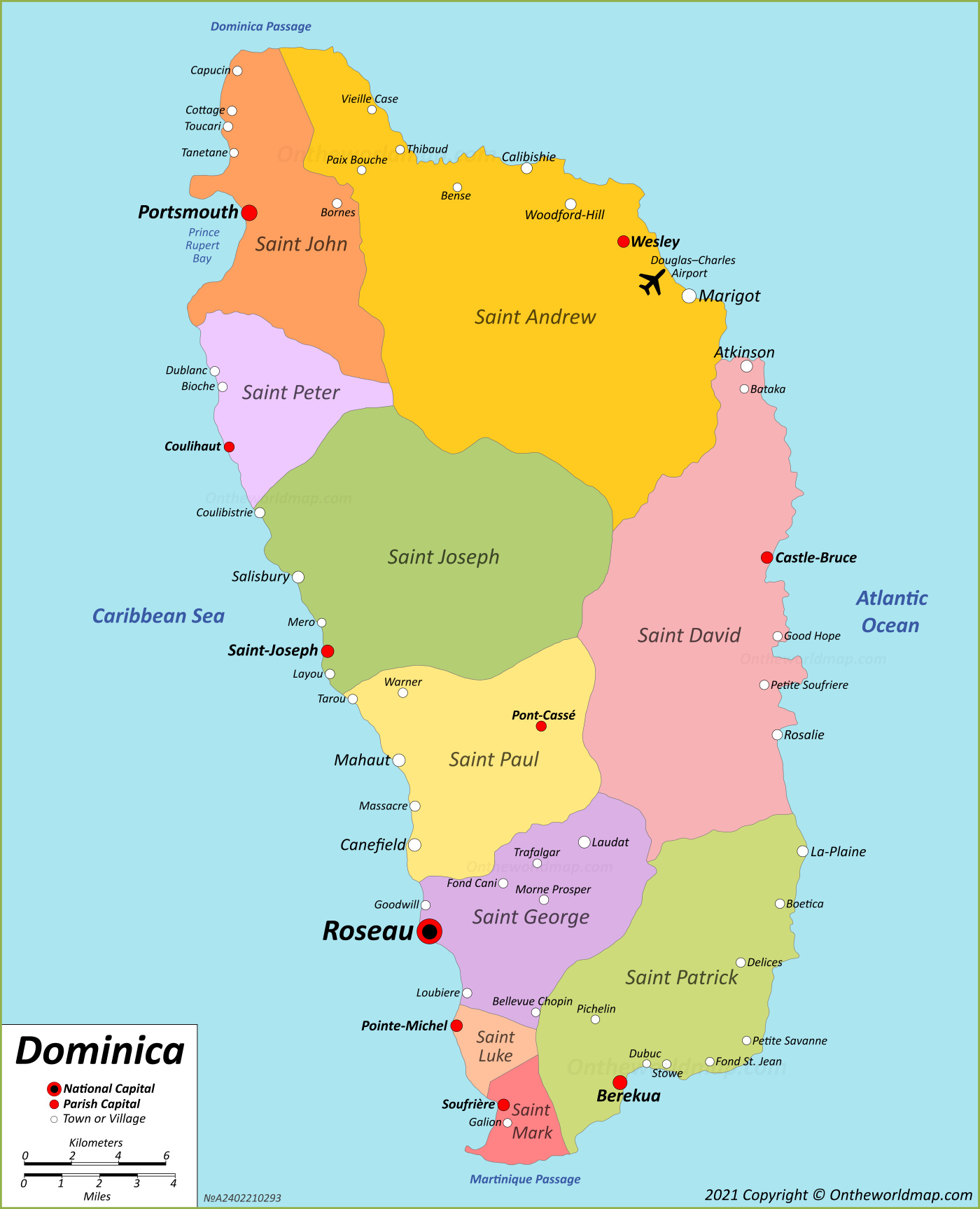 Dominica Location Map
Full size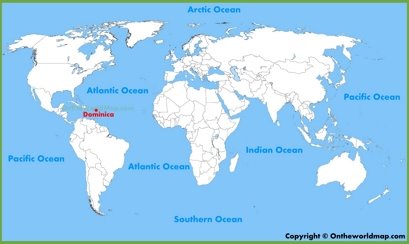 Large detailed topographic map of Dominica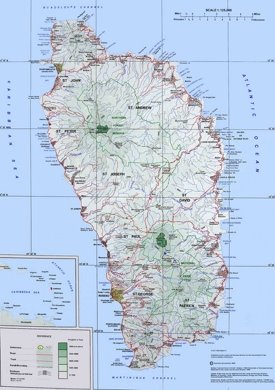 Administrative map of Dominica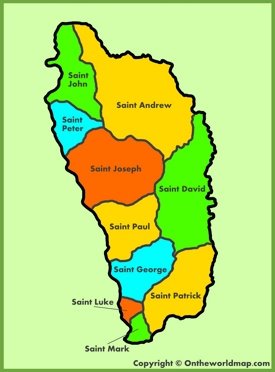 Dominica hotel map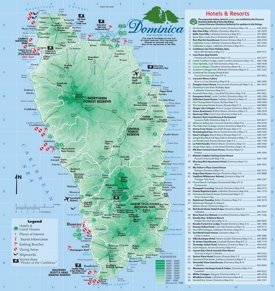 Dominica political map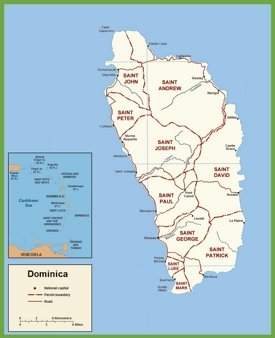 Dominica location on the North America map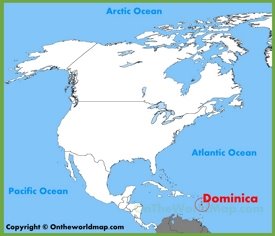 Dominica location on the Caribbean map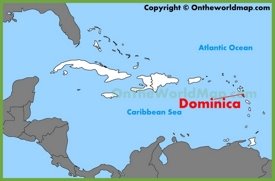 ---
About Dominica:
The Facts:
Capital: Roseau.
Area: 290 sq mi (750 sq km).
Population: ~ 72,000.
Cities and Towns: Roseau, Portsmouth, Marigot, Berekua, Atkinson, Mahaut, Canefield, Saint-Joseph, Wesley, Salisbury, Castle-Bruce, La-Plaine, Pointe-Michel, Woodford-Hill, Calibishie, Soufrière, Coulihaut, Rosalie, Pont-Cassé.
Official language: English.
Currency: East Caribbean dollar (XCD).
Parishes of Dominica: Saint Andrew, Saint David, Saint George, Saint John, Saint Joseph, Saint Luke, Saint Mark, Saint Patrick, Saint Paul, Saint Peter.