Brunei Map
Click to see large:
1300x1133
|
1600x1395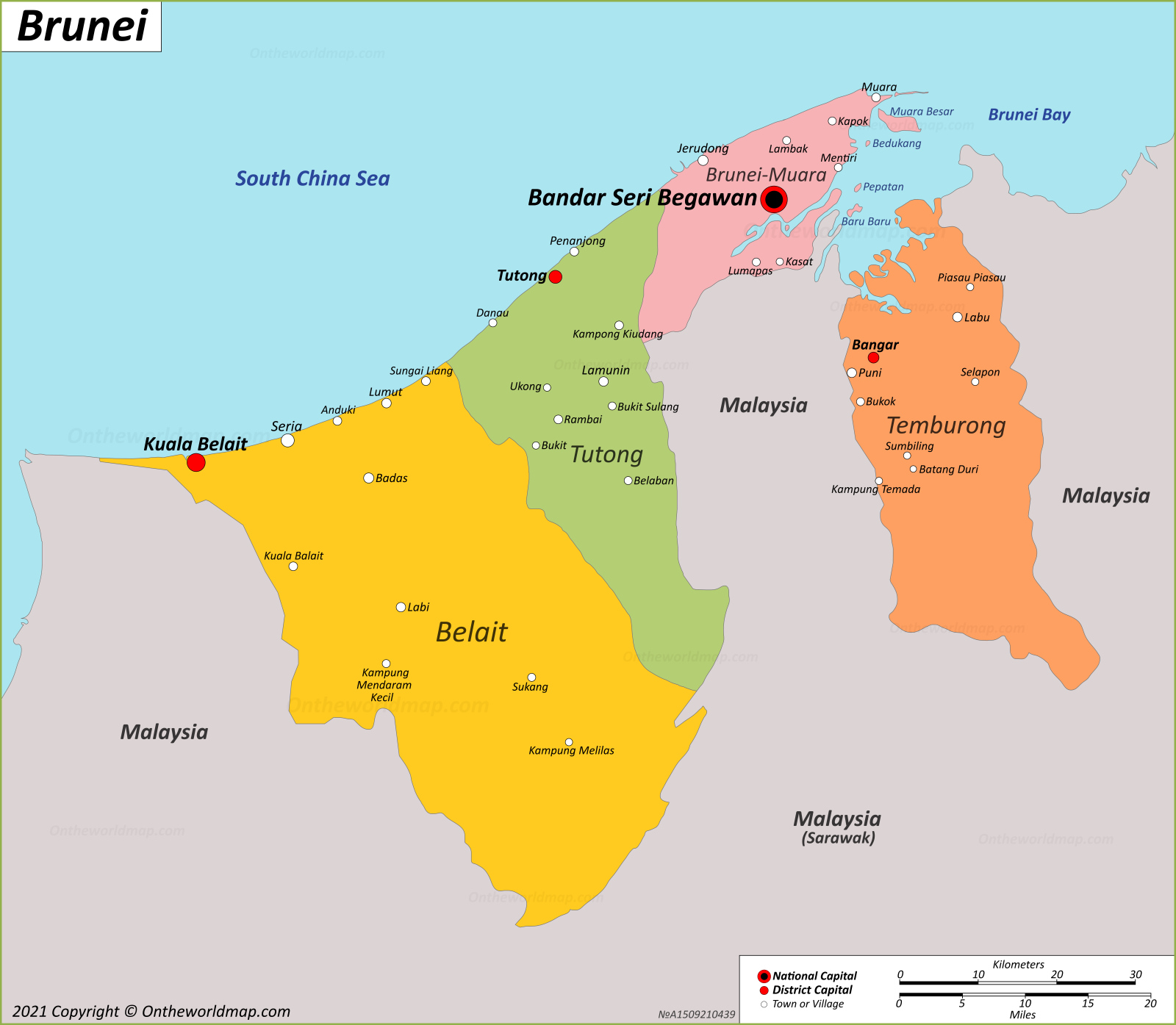 Brunei Location Map
Full size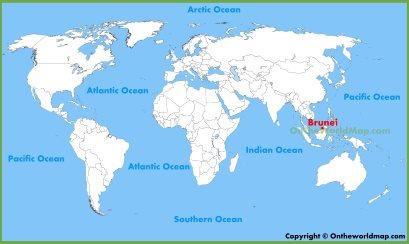 Brunei physical map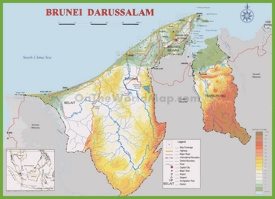 Administrative map of Brunei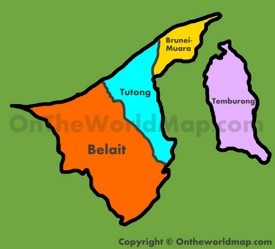 Brunei tourist map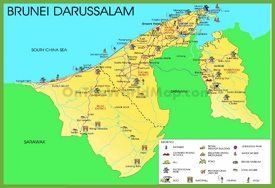 Road map of Brunei
Map of oil and gas in Brunei
Brunei location on the Asia map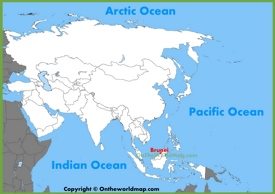 ---
About Brunei:
The Facts:
Capital: Bandar Seri Begawan.
Area: 2,226 sq mi (5,765 sq km).
Population: ~ 470,000.
Largest cities: Bandar Seri Begawan, Kuala Belait, Tutong, Bangar.
Official language: Malay.
Currency: Brunei dollar (BND).
Island: Borneo.
Districts of Brunei: Brunei-Muara, Belait, Tutong, Temburong.

Mukims of Brunei: Berakas 'A', Berakas 'B', Burong Pingai Ayer, Gadong 'A', Gadong 'B', Kianggeh, Kilanas, Kota Batu, Lumapas, Mentiri, Pangkalan Batu, Peramu, Saba, Sengkurong, Serasa, Sungai Kebun, Sungai Kedayan, Tamoi, Bukit Sawat, Kuala Balai, Kuala Belait, Labi, Liang, Melilas, Seria, Sukang, Keriam, Kiudang, Lamunin, Pekan Tutong, Rambai, Tanjong Maya, Telisai, Ukong, Amo, Bangar, Batu Apoi, Bokok, Labu.