Minsk Map
Click to see large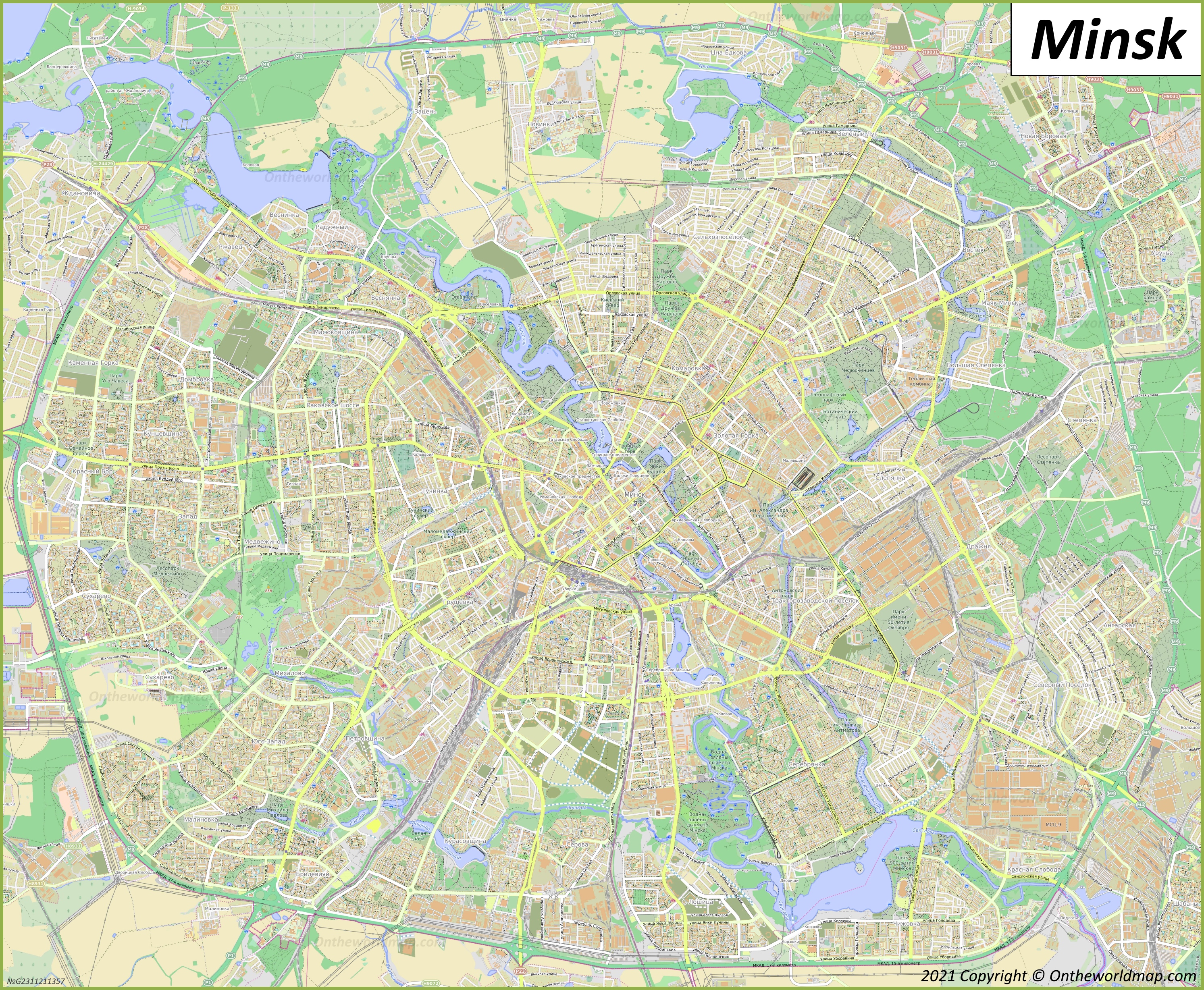 Click to see large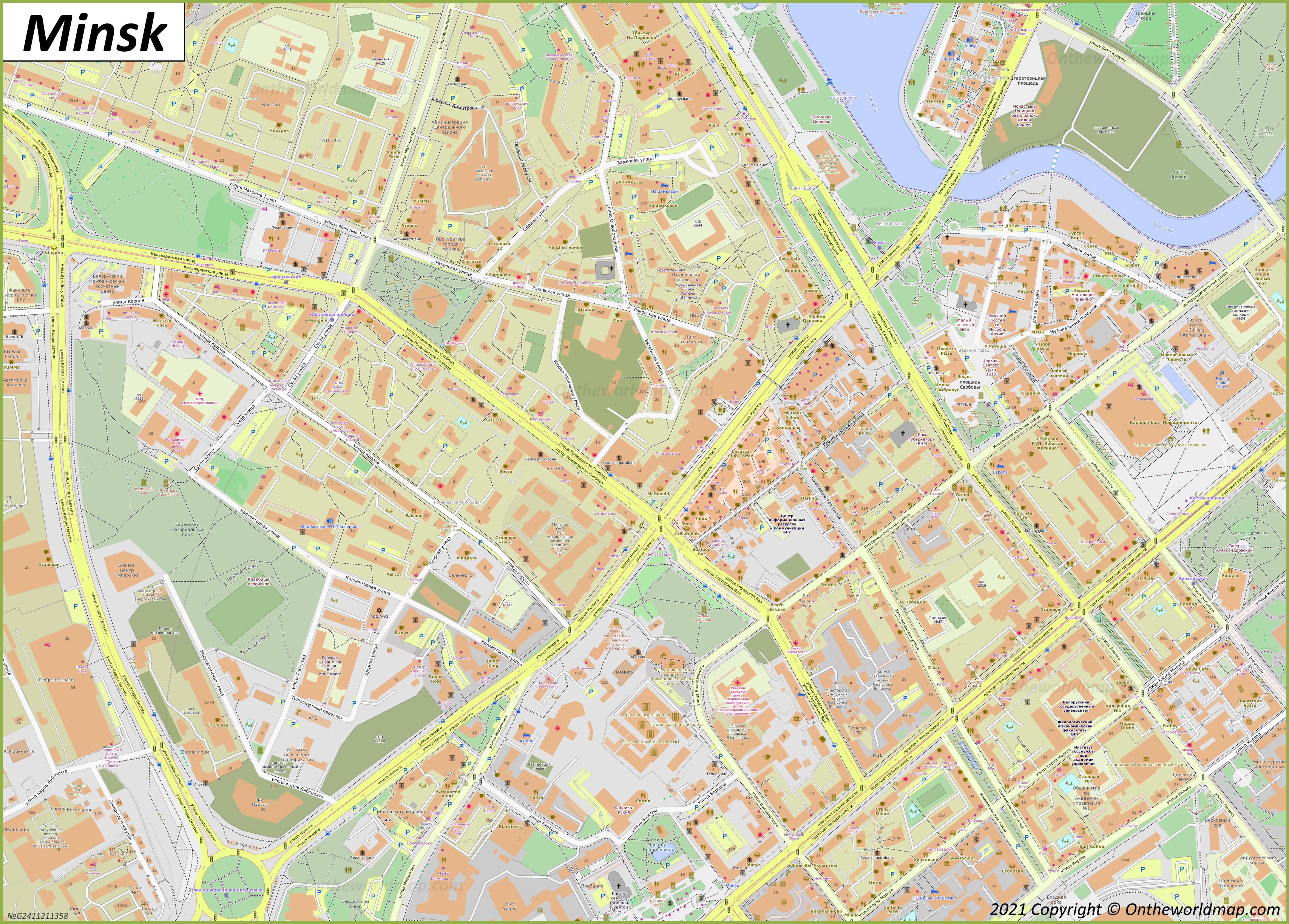 Minsk Location Map
Full size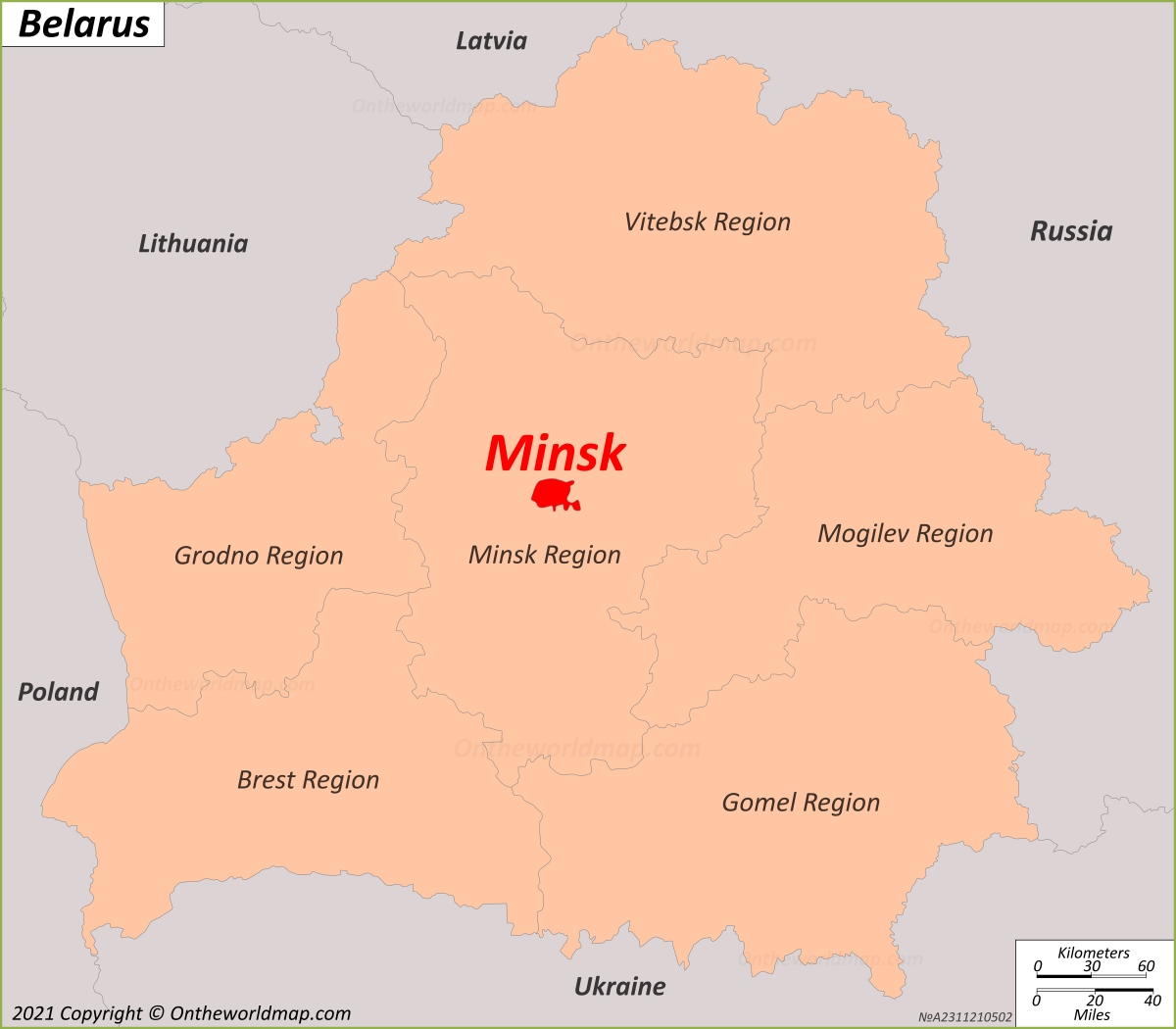 ---
About Minsk:
The Facts:
Region: City of Minsk.
Population: ~ 2,000,000.
Districts of Minsk: Frunzyenski, Kastrychnitski, Leninsky, Maskowski, Partyzanski, Pyershamayski, Savyetski, Tsentralny, Zavodski.
Main sights: National Academic Grand Opera and Ballet Theatre of the Republic of Belarus, Old Belarusian History Museum, Belarusian National Arts Museum, Belarusian Great Patriotic War Museum, Belarusian National History and Culture Museum, Belarusian Nature and Environment Museum, Cathedral of Saint Virgin Mary, Church of All Saints, Church of St. Elisabeth Convent.