U.S. Virgin Islands Maps
U.S. Virgin Islands Location Map
Full size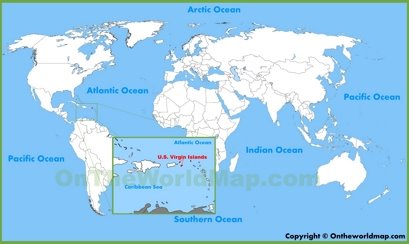 Online Map of U.S. Virgin Islands
U.S. Virgin Islands physical map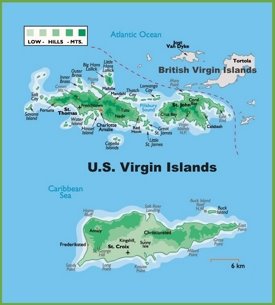 St. Thomas island tourist map

St. John island hotel map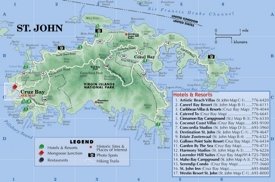 Saint Thomas map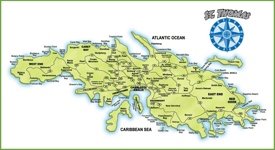 Saint John island tourist map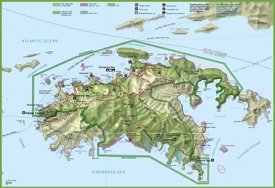 St. Croix island map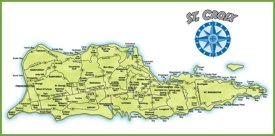 Virgin Islands map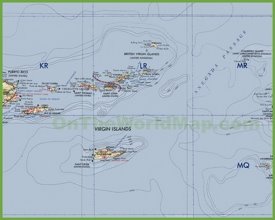 U.S. Virgin Islands location on the Caribbean map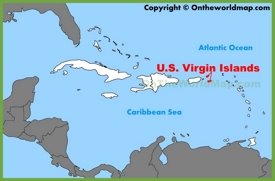 U.S. Virgin Islands location on the North America map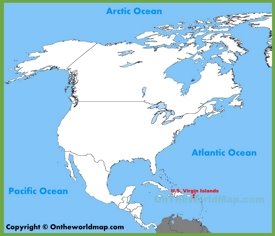 ---
About U.S. Virgin Islands:
United States Virgin Islands (U.S. Virgin Islands / USVI / American Virgin Islands) are officially named the Virgin Islands of the United States and are located in the Leeward Islands of the Lesser Antilles. It consists of Islands in the Caribbean and borders British Virgin Islands to the east and Puerto Rico to the west. The Virgin Islands are a sovereign state of the United States and it is non-self-governing territory.

The capital and largest city is Charlotte Amalie. The official language is English. The population is mainly Afro-Caribbean.

The Facts:
Capital: Charlotte Amalie.
Area: 133 sq mi (346 sq km).
Population: ~ 107,000.
Official language: English.
Currency: United States dollar (USD).
---
---