California Maps
Click to see large:
1242x1401
|
1600x1806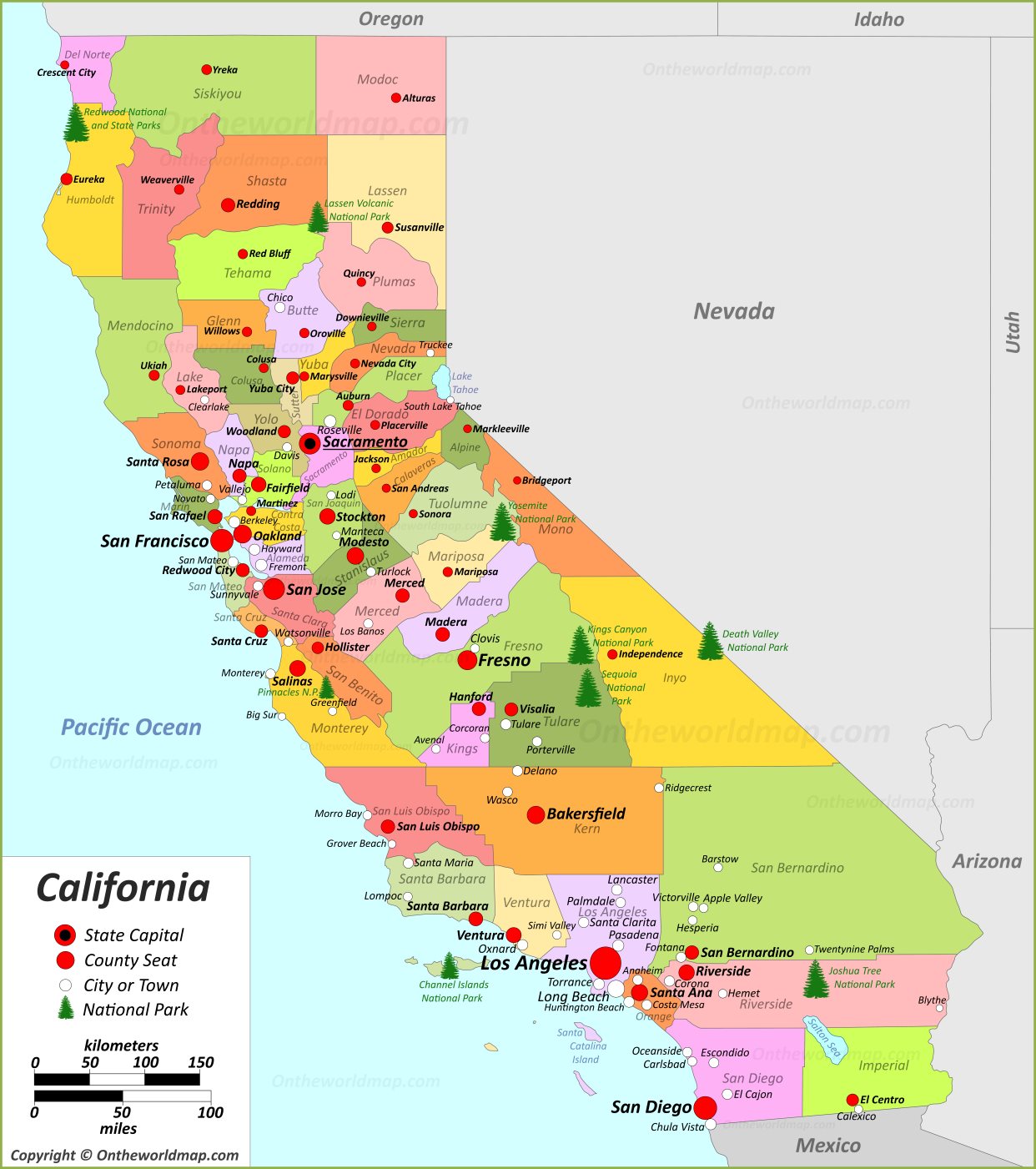 California State Location Map
Full size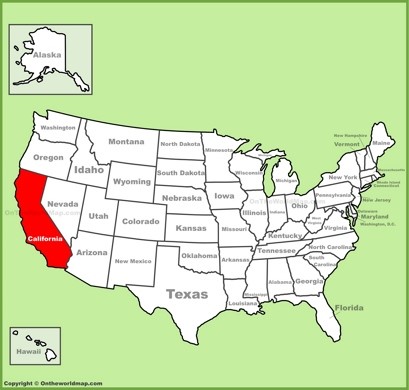 Large detailed map of California with cities and towns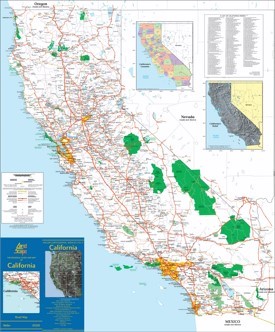 California county map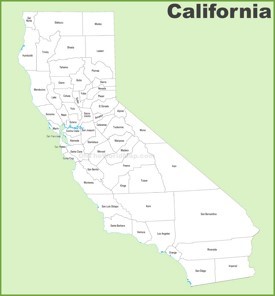 California travel map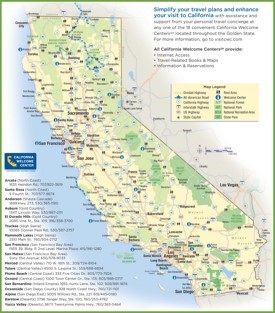 California road map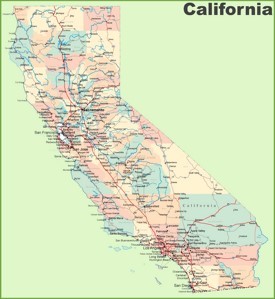 California tourist map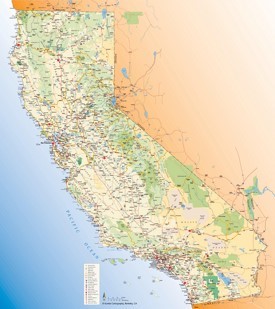 California highway map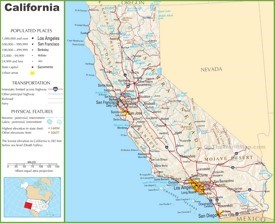 Map of Northern California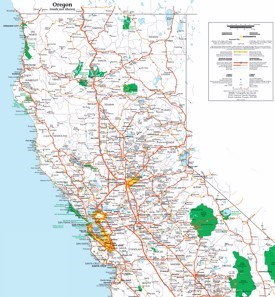 Map of Southern California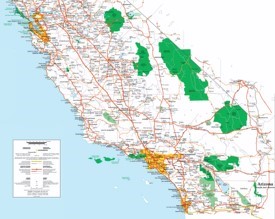 Map of Central California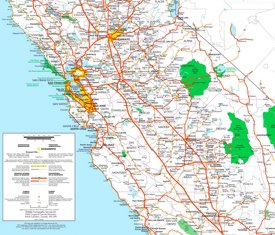 California Central Coast Map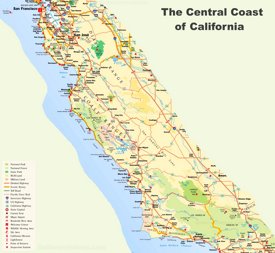 California North Coast Map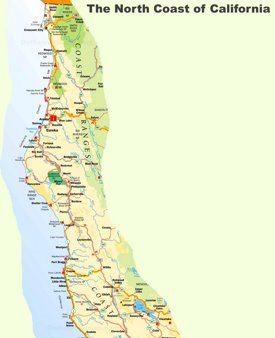 California South Coast Map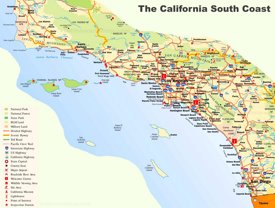 Coastal California Map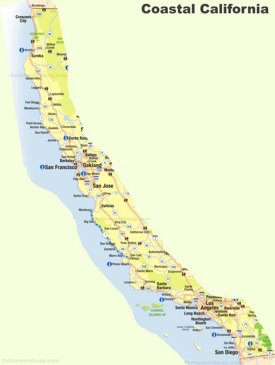 California physical map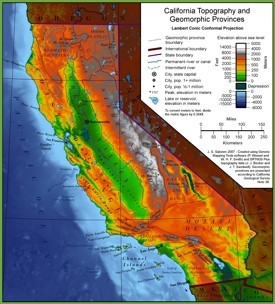 Map of Arizona, California, Nevada and Utah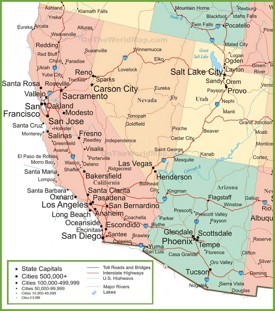 Map of California and Oregon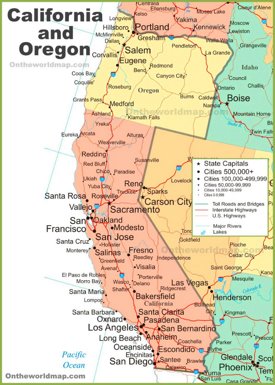 Map of California and Nevada
Map of California and Arizona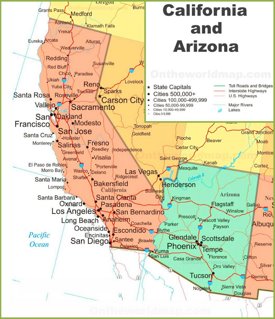 ---
About California:
The Facts:
Capital: Sacramento.
Area: 163,696 sq mi (423,970 sq km).
Population: ~ 39,145,000.
Largest cities: Los Angeles, San Diego, San Jose, San Francisco, Fresno, Sacramento, Long Beach, Oakland, Bakersfield, Anaheim, Santa Ana, Riverside, San Bernardino, Monterey, Barstow, Santa Barbara, Santa Cruz, Santa Monica, Beverly Hills, Berkeley, Pasadena, Santa Clarita, Santa Clara, Modesto, Oxnard, Fontana, Stockton, Chula Vista, Fremont, Irvine, Moreno Valley, Glendale, Huntington Beach, Grand Prairie, Santa Rosa, Oceanside, Fullerton, Orange, Thousand Oaks, Simi Valley, Rancho Cucamonga, Ontario, Lancaster, Elk Grove, Palmdale, Corona, Salinas, Pomona, Torrance, Hayward, Escondido, Sunnyvale, Concord, Roseville, Vallejo, Victorville, El Monte, Downey, Burbank, Antioch, Daly City, Temecula, Costa Mesa, Inglewood, Ventura, West Covina, Norwalk, Carlsbad, Fairfield, Richmond, Murrieta, Santa Maria, Madera, Merced, Hanford, Visalia, San Rafael, Eureka, Ukiah, Carlsbad, Encinitas, Del Mar, San Clemente, Dana Point, Laguna Beach, Newport Beach, Seal Beach, Redondo Beach, Hermosa Beach, Manhattan Beach, Malibu, Ventura, Carpinteria, Redding, Palo Alto, Mountain View, San Mateo, Napa, Carmel-by-the-Sea, Avalon, Two Harbors, Palm Springs.
Islands: Santa Catalina Island.
National parks: Joshua Tree, Kings Canyon, Channel Islands, Sequoia, Pinnacles, Yosemite, Lassen Volcanic, Redwood, Death Valley.
Abbreviations: CA.