Canton of Zürich Maps
Canton of Zürich Location Map
Full size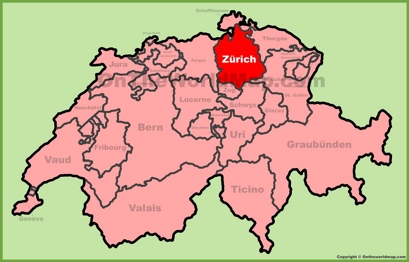 Online Map of Canton of Zürich
Canton of Zürich map with cities and towns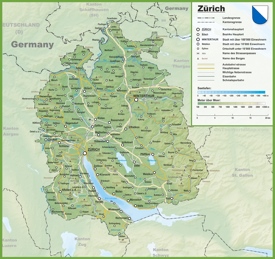 Canton of Zürich municipality map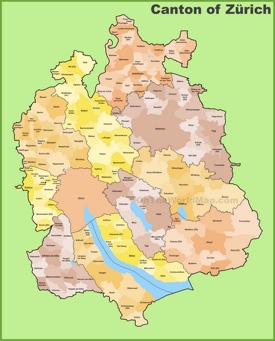 Canton of Zürich district map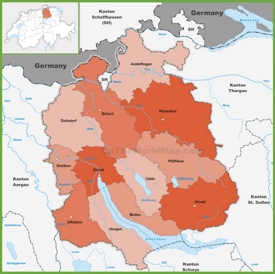 Canton of Zürich road map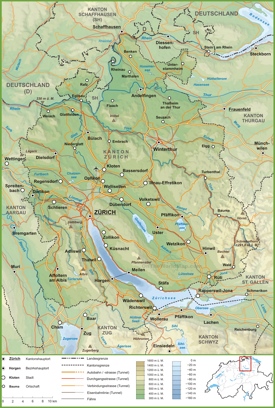 ---
About Canton of Zürich:
The Facts:
Capital: Zürich.
Area: 668 sq mi (1,729 sq km).
Population: ~ 1,444,000.
Largest cities: Zürich, Winterthur.
Districts: Affoltern, Andelfingen, Bülach, Dielsdorf, Dietikon, Hinwil, Horgen, Meilen, Pfäffikon, Uster, Winterthur, Zürich.
Municipalities: Adlikon, Adliswil, Aesch, Aeugst am Albis, Affoltern am Albis, Altikon, Andelfingen, Bachenbülach, Bachs, Bäretswil, Bassersdorf, Bauma, Benken, Berg am Irchel, Bertschikon, Birmensdorf, Bonstetten, Boppelsen, Brütten, Bubikon, Buch am Irchel, Buchs, Bülach, Dachsen, Dägerlen, Dällikon, Dänikon, Dättlikon, Dielsdorf, Dietikon, Dietlikon, Dinhard, Dorf, Dübendorf, Dürnten, Egg, Eglisau, Elgg, Ellikon an der Thur, Elsau, Embrach, Erlenbach, Fällanden, Fehraltorf, Feuerthalen, Fischenthal, Flaach, Flurlingen, Freienstein-Teufen, Geroldswil, Glattfelden, Gossau, Greifensee, Grüningen, Hagenbuch, Hausen am Albis, Hedingen, Henggart, Herrliberg, Hettlingen, Hinwil, Hirzel, Hittnau, Hochfelden, Hofstetten, Hombrechtikon, Horgen, Höri, Humlikon, Hüntwangen, Hütten, Hüttikon, Illnau-Effretikon, Kappel am Albis, Kilchberg, Kleinandelfingen, Kloten, Knonau, Küsnacht, Kyburg, Langnau am Albis, Laufen-Uhwiesen, Lindau, Lufingen, Männedorf, Marthalen, Maschwanden, Maur, Meilen, Mettmenstetten, Mönchaltorf, Neerach, Neftenbach, Niederglatt, Niederhasli, Niederweningen, Nürensdorf, Oberembrach, Oberengstringen, Oberglatt, Oberrieden, Oberstammheim, Oberweningen, Obfelden, Oetwil am See, Oetwil an der Limmat, Opfikon, Ossingen, Otelfingen, Ottenbach, Pfäffikon, Pfungen, Rafz, Regensberg, Regensdorf, Rheinau, Richterswil, Rickenbach, Rifferswil, Rorbas, Rümlang, Rüschlikon, Russikon, Rüti, Schlatt, Schleinikon, Schlieren, Schöfflisdorf, Schönenberg, Schwerzenbach, Seegräben, Seuzach, Stadel, Stäfa, Stallikon, Steinmaur, Sternenberg, Thalheim an der Thur, Thalwil, Trüllikon, Truttikon, Turbenthal, Uetikon am See, Uitikon, Unterengstringen, Unterstammheim, Urdorf, Uster, Volken, Volketswil, Wädenswil, Wald, Wallisellen, Waltalingen, Wangen-Brüttisellen, Wasterkingen, Weiach, Weiningen, Weisslingen, Wettswil am Albis, Wetzikon, Wiesendangen, Wil, Wila, Wildberg, Winkel, Winterthur, Zell, Zollikon, Zumikon, Zurich.
Official language: German.

---
---